Area Guide
Flatiron District Guide | SpareRoom
Reading time: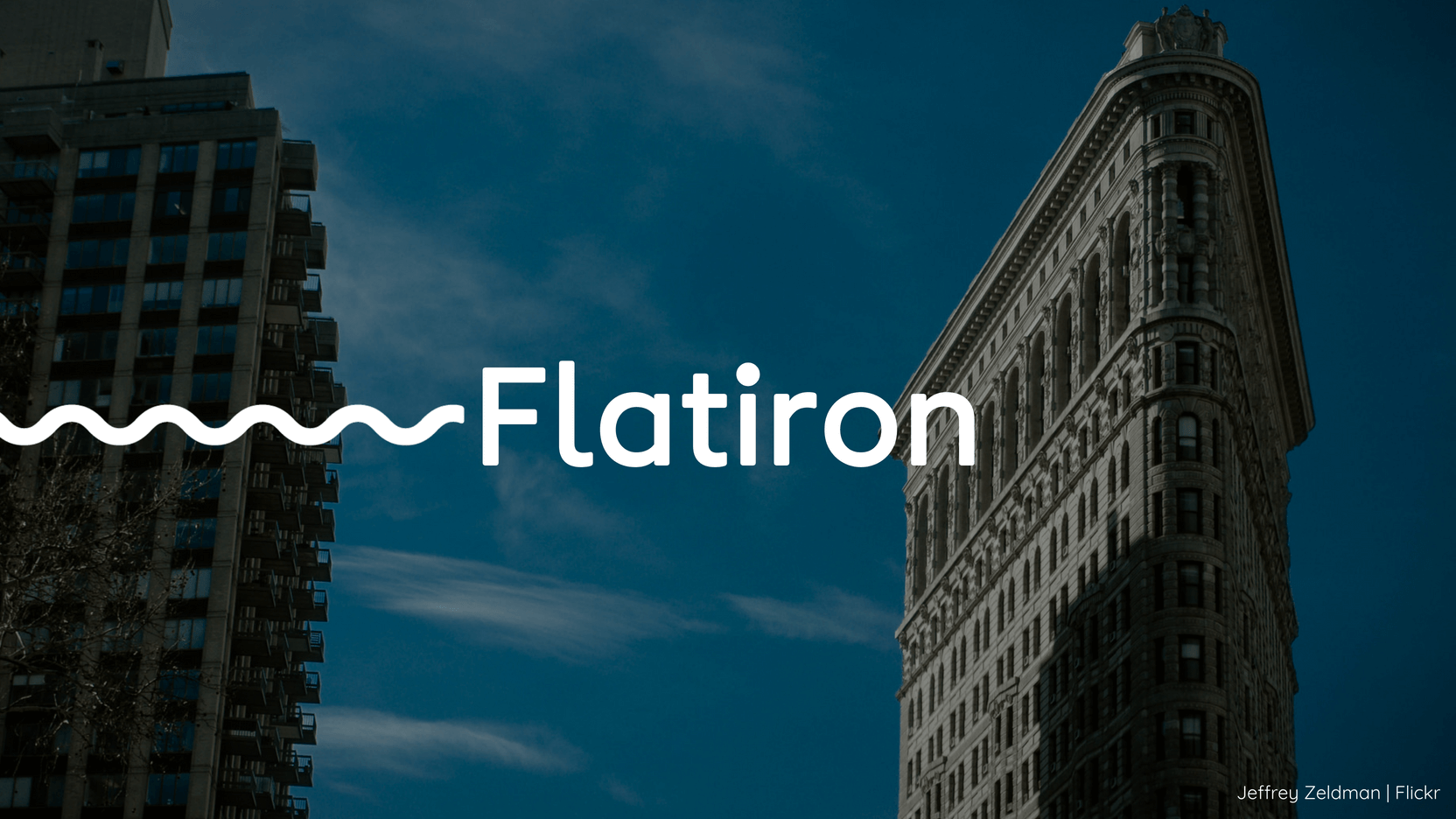 The Flatiron District derives its name from the triangular shaped landmark, the Flatiron Building, which looms over the area. It is one of the most vibrant and convenient neighborhoods in all of NYC, located right between trendy Downtown and bustling Midtown. There is a great buzz in the area during the day and by night you'll find it to be laid-back, with a lively nightlife scene. Despite the daily foot traffic, this area definitely errs on the side of communal rather than crowded. It's easy to see why people fall in love with the Flatiron District.
Getting there
Given it's super central location, the Flatiron District can easily be reached with the subway providing excellent service to the area. The NQRW trains will bring you right to the heart of the Flatiron District, allowing you to feast your eyes on the holy grail that is the Flatiron Building. The 4 & 6 trains are also an option for getting here on 23rd St. Nearby 1, 2 & F trains can also be used for easy access to the area.
Culture
Just south of Madison Square Park is the Flatiron Building. The 22-story edifice is a triangular Renaissance palazzo, clad in white terracotta. The Flatiron Building was the world's first steel-frame skyscraper - originally built for the George A. Fuller Company, a major Chicago contracting firm and was to be known as the Fuller building. However, due to it's interesting shape, it landed itself the title of the Flatiron, bearing an uncanny resemblance to an old-fashioned iron. Thanks to its unusual shape, it remains one of the most iconic buildings in New York. Although you can only gain access to the lobby of the building, it's still worth a visit to catch a glimpse of the old black-and-white photos hanging in the entry.
Outdoors
Having first opened in 1847, Madison Square Park has been a neighborhood staple of the Flatiron District for many years and has had some rough patches over its lifetime. Thanks to the Madison Square Conservancy, the parks vitality and appeal is maintained. In 2001, the park underwent a complete overhaul and renewal and now boasts free WiFi, a dog run, a playground, public art installations and of course Shake Shack. In addition to these all year round amenities, Madison Square Park goes above and beyond by hosting food-trucks events and conducting Oval Lawn concerts at certain times of the year, all the while, maintaining the flower-filled gardens and grassy grounds.
Food
Despite only occupying a small portion of the city, the Flatiron District has an overwhelming array of cuisine on offer. Everything under the sun can be found here so these recommendations are in no way prescriptive, but rather a light illustration of what is at hand.
We all know New York isn't exactly known for its Mexican food, however Cosme does elegant Mexican food at its finest. Olvera's tasteful, high-gear small plates not only fills a gap in New York's dining scene, but steamrolls right over it. We highly recommend the Duck Carnitas, which are cooked to perfection, with the highly coveted Husk Meringue to follow for dessert. Olvera's status as one of the country's premier haute-Mex ambassadors is well deserved, and Cosme embodies everything that Olvera stands for.
Hanjan, a Korean restaurant in the Flatiron District, pays homage to the steady rise of the Korean food scene over the past few years. Hanjan's cosmetics provide a charming setting, from its Edison bulbs to its communal seating, and a menu that is carefully split into 'modern' and 'traditional' halves. Instead of fancy fusion, it excels in simplicity and stays true to its heritage by elevating its dishes through precise execution and top-drawer ingredients. Check it out for a robust and restorative style of cooking.
Other notable mentions include: ABC Cocina, Ilili, The Gander, Eleven Madison Park, Boqueria, & of course, Shake Shack in Madison Square Park.
Nightlife
The aptly named Flatiron Lounge is a staple of the Flatiron District, located in a landmark building constructed in 1910 and its doors open since 1927. The sounds of jazz draw you in and next thing you know you're perched on one of the red leather booths, accompanied by a mahogany table and sipping on a Beijing Mule. Over the years the lounge has remained true to its roots, with the decor and atmosphere representing its early day character. P.S. Frank Sinatra was known to frequent the Flatiron Lounge so if it's good enough for him, it's good enough for you right?
Looking for something a little more contemporary? Does the thought of rooftop drinks whet your appetite? Then 230 Fifth is the place to be - if you're willing to wait that is. Not because of the door policy, but rather due to its overwhelming popularity. With views of the Empire State, Metlife and Chrysler Buildings available all on one roof, it's easy to see why this place draws such a crowd. An added bonus is that 230 Fifth is well equipped to deal with sunny days and chilly nights thanks to its shady umbrellas and space heaters. If you're craving some rooftop fun during the winter months, 230 Fifth caters for that too with its pop-up igloos to protect the party from the elements.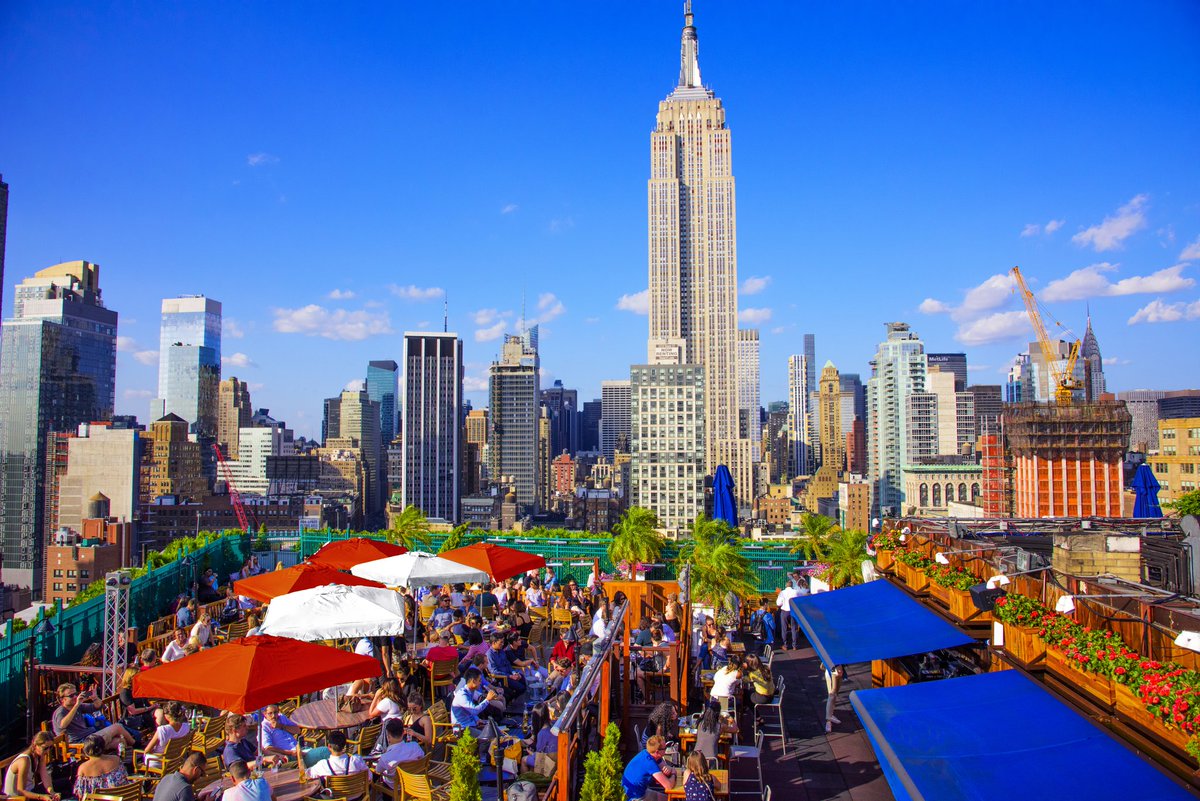 Other notable mentions include: Raine's Law Room, The Nomad Bar, La Birreria, Slate, & Rye House.
Shopping
Get all in your feels by visiting the Lego Store. Throw it back to simpler times when all you had to worry about was making assembling your Millennium Falcon or Princess Playhouse without losing any pieces (nostalgic or what?). The store is interactive with lots of little pieces to keep you entertained as you browse the aisles. Be warned though, if you step in here there's a 99% chance that you'll find yourself walking away with a paychecks worth of Lego. But hey, there could be worse ways to spend it right?
Flea market fan? Fishs Eddy will be your new go-to. You're in for a treat every time you step through its doors. Wood-worn shelves support stacks of rainbow-colored dishes, mismatched fine China and other kitschy kitchenware. Amazingly low-prices add to its appeal, which in turn draws in quite the crowd so don't be shocked if you need to fend off some fellow bargain hunters in order to cop that set of elegant champagne flutes or those . Bonus - there's a discount section in the back where hidden gems are stored so get in on that!
Other notable mentions include: Paper Presentation, Theory, Lion Brand Yarn Studio, & Opening Ceremony at the Ace Hotel.
Think you could fit in in one of the most happening neighborhoods in NYC? Then come along to our SpeedRoommating events in Manhattan to find your new place!
If you're a Flatironer and proud, let us know some of your favorite things to do in the area!
---
Now we've got your attention, how about we get to know each other a little better? We'll start, with something you probably don't know about us...
SpareRoom are proud partners with Breaking Ground – one of NYC's leading homeless charities, who provide permanent supportive housing and outreach services for those on the streets that need it most. Every month, we match the amount won in our Live Rent Free competition and donate the same to Breaking Ground. It's just one of the ways we can help give everyone the home they deserve.
Want to get involved? You already are, as long as you're entering Live Rent Free every month. Find out more here >>> **Live Rent Free**