Miami's former warehouse district has fully transformed into one of the largest art hubs in Florida. Vibrant street-art covered walls line Wynwood's streets and are home to hundreds of galleries and museums. As Wynwood develops and further evolves, it continues to attract hundreds of innovators, creators and companies to a dynamic and creative workplace. This area isn't limited to artists however, with countless bars, restaurants and nightlife options, it draws in crowds of all kinds.

Wynwood Street Art | Photo Credit: Rolling Stone
Culture:
From galleries to street art, Wynwood is centralized around the art scene and culture. Everything in this vibrant neighborhood inspires new art, and is therefore constantly changing. Featuring artists such as Shepard Fairey (well known for his Obey campaign) alongside local aspiring street artists, Wynwood forms a space for artists of all kinds to come together and form a cohesive artistry of a neighborhood.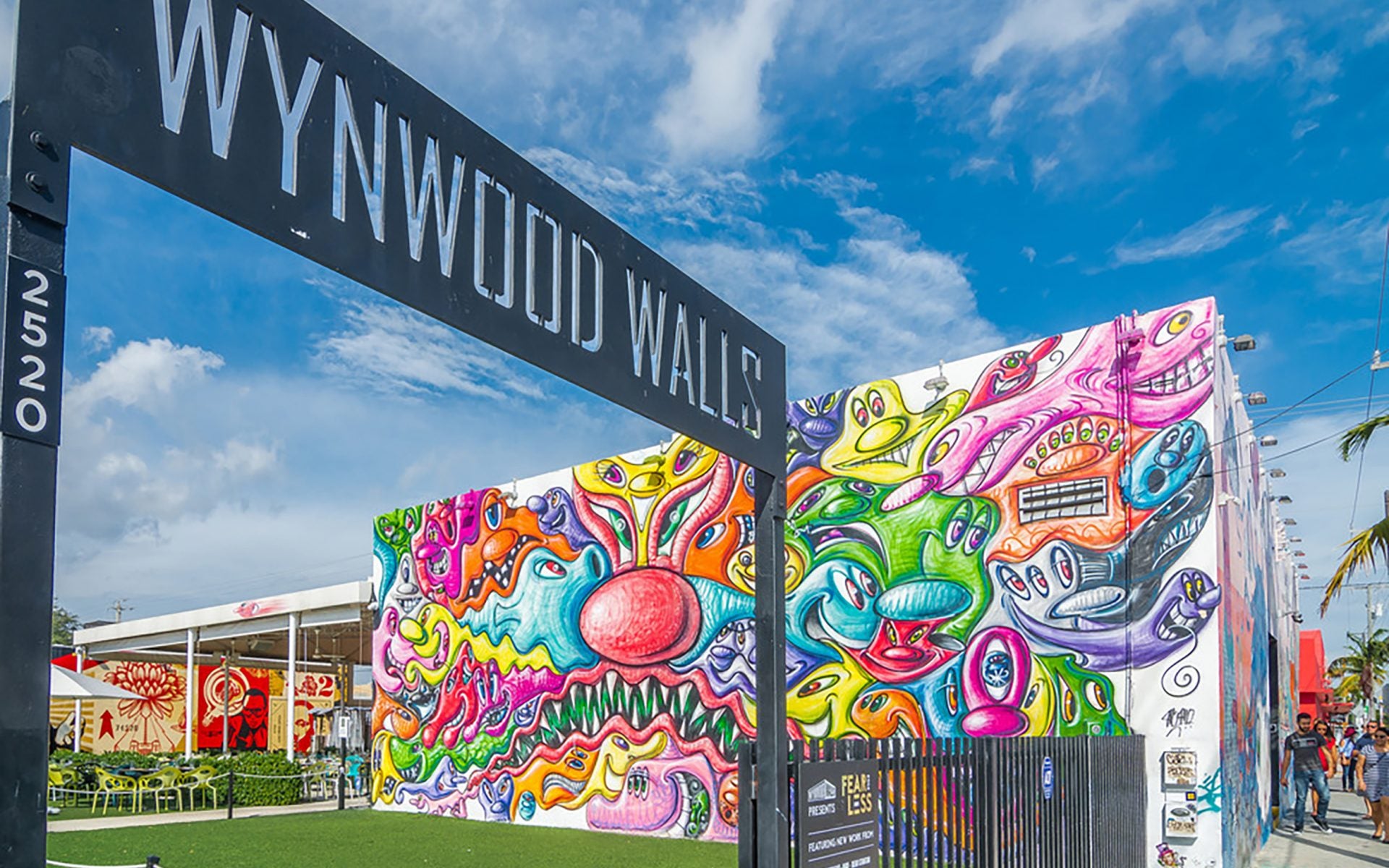 Wynwood Walls | Photo Credit: South Florida Weekend
Outdoors:
If you're looking for some outdoor activities, Wynwood is the place to be. Take a walk through Wynwood Walls, the famously 'instagrammable' area of Wynwood. This public outdoor showcase of street art and murals draws in hundreds of visitors daily. Wynwood Walls isn't the only way to take in some art, the surrounding area is covered in street art and graffiti along with sculptures and murals. Already over the art scene? Walk through the streets to window shop at all the boutiques Wynwood has to offer.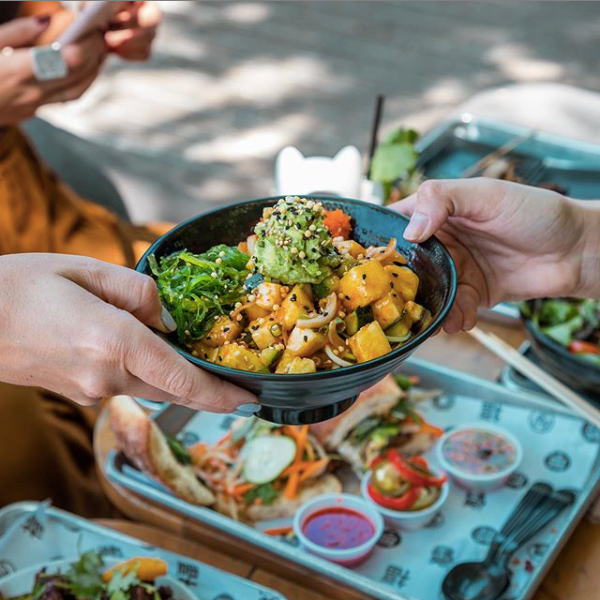 1-800-Lucky | Photo Credit: Instagram
Food:
Artistic exploration doesn't stop at wall art - Wynwood's food scene pushes the boundaries on culinary expression. Wynwood is home to food inspired by cuisines around the world, and even some unique mixtures of cuisines. Head over to Miami's first Asian Food Market 1-800-Lucky, a 10,000-square foot market comprised of multiple food concepts, bars and even a karaoke bar for a full immersion in Asian cuisines. Or if you're craving a heartier meal, The Butcher Shop is the perfect outdoor space for you. This German inspired beer-garden has $20 bottomless drinks and a range of food options, from Quesadillas to Perogies. More in a cocktail mood? Then head over to Beaker & Gray, a lively restaurant that places equal importance on it's food and cocktail menus. You'll never fail to find the perfect cocktail for your delicious meal.

Artwalk Wynwood | Photo Credit: The New Tropic
Nightlife:
Like the rest of Miami, Wynwood doesn't slow down when the sun sets. With countless bars, night clubs and after dark exhibits, you could spend all night exploring and still not see it all. For those still eager to explore the arts after dark, head over to Artwalk, a night time exhibit taking place every other Saturday featuring local artists, food vendors and more. For the best clubbing experience check out Racket or Shotz, some of Miami's most artsy night clubs.
Getting there:
Miami Airport: 25 minutes by car
South Beach: 30 minutes by car
Coral Gables: 35 minutes by car
Coconut Grove: 30 minutes by car
Little Havana: 20 minutes by car
---
Now that we've got your attention, how about we get to know each other a little better? We'll start! Here's something you probably don't know about us...
SpareRoom is a proud partner of Breaking Ground – one of NYC's leading charities providing permanent housing solutions and supportive services for the homeless and other vulnerable New Yorkers. Every month, we match the amount won in our Live Rent Free competition in a donation to Breaking Ground. It's just one of the ways we can help give everyone the home they deserve.
Want to get involved? As long as you're entering Live Rent Free every month, you're already doing your part. For more information on the giveaway and how to enter, visit Live Rent Free.