Area Guide
Tribeca Guide | SpareRoom
Reading time: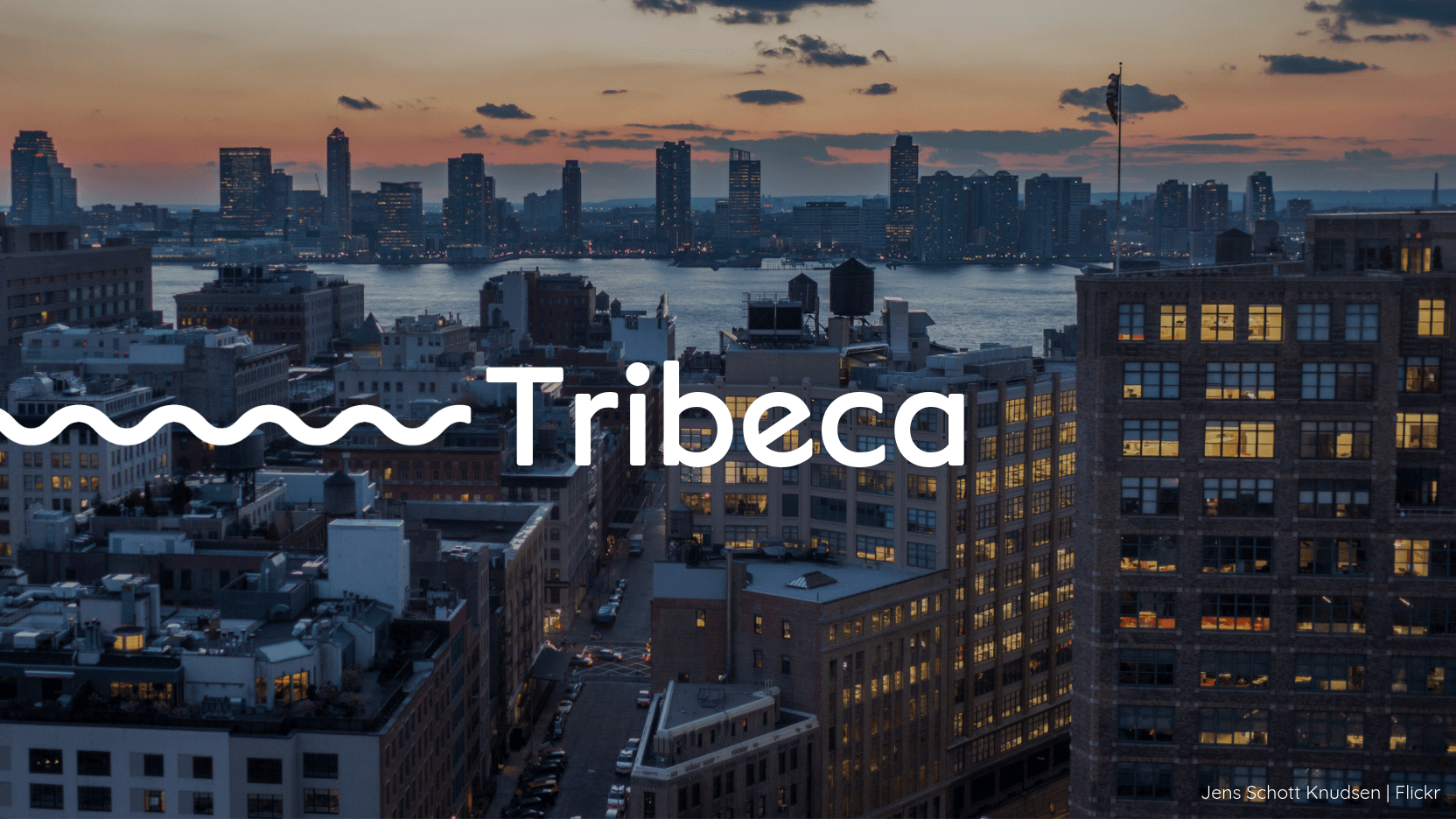 Once home to industrial warehouses, Tribeca is now the land of lofts where your next door neighbor is more than likely a celebrity (kinda cool, huh?). However, back in the 60s & 70s, the area was an artists colony with creatives squatting in the abandoned warehouses. Tribeca has come a long way since those days with reimagined coffee bars and late night hotspots now a prominent part of the area. Downtown cool is part of the fabric of this chic neighborhood.
Did you know? Tribeca got its name from its shape and location - Tri Be Ca = Triangle Below Canal.
Getting there
Located just a short walk from the Financial District, Soho, Little Italy, Nolita and Chinatown, Tribeca is a commuters dream. Nice day out? Stroll to work downtown. Need to go a little further? Catch the 123, ACE, or NQRW from one of the stations in the neighborhood.
Culture
Since its inaugural year in 2002, the Tribeca Film Festival has become a recognized outlet for filmmakers to showcase their work. Founded by Jane Rosenthal, Craig Hatkoff and Robert De Niro, the festival was a way to celebrate New York City as a major filmmaking city and to help the city in its long-term recovery from the September 11th attacks. It has screened more than 1,400 films since its inception, with a focus on local indie features, documentaries, and foreign films, hailing from big-name talent and up-and-comers alike.
Outdoors
Tribeca is blessed with many green spaces, from Finn Square to the aptly named Tribeca Park, so you'll have no shortage of options when it comes to the outdoors. Washington Market Park is a great example of such. The park includes a community garden, two playgrounds, a great lawn, basketball courts, a tennis court, and a gazebo for hosting events and parties.
Another strong choice is Hudson River Park. The park by the water offers facilities for tennis, skating, basketball, beach volleyball, field sports, mini golf and a playground all year round. Not only is the park well equipped, it also offers the natural beauty of the Hudson River and scenic views of the neighboring Jersey waterfront.
Food
Mr. Chow exudes a casual elegance - the kind of vibe that attracts celebrities (apparently). Diners here often include stars from the music, art and fashion worlds, so feast your eyes on the restaurants food and its patrons. The menu offers both authentic Beijing cuisine and Mr. Chow's original recipes. The starters are light and delicate - the shrimp dumplings are testament to this with the entrees ranging from the sweet to the sweeter. We highly recommend the Chicken Satay, Mr. Chow Noodles or the Beijing Chicken. Bonus - Mr. Chow offers live entertainment nightly.
From the Far East to Western Europe. Frenchette is a modern Parisian brasserie crafted by the famous pairing of Riad Nasr and Lee Hanson, who's previous ventures include Balthazar and Minetta Tavern. Like these renowned establishments, Frenchette is surging toward the immortal ranks. Rather than reinventing the wheel, Frenchette delivers home classics in a more refined manner than your standard, run of the mill bistro. The Fluke Tartare is the ideal dish to begin with, followed by the staple Duck Frites. If you and your roommates are into sharing dishes then the Poulet Roti or Whole Turbot for two is the move. A word to the wise, it's highly recommended that you make a reservation unless you enjoy long queues (if you do, what kind of monster are you!?).
Nightlife
If you walk into Belle Reve for the first time, you would think you've stumbled into one of those non-descript Tribeca bars on Church St that's been there forever but you've just never noticed it. The place certainly has the look of a random downtown New York watering hole, but has its own charming feel and atmosphere.
Whilst Belle Reve is a great under-the-radar bar, Weather Up is a much more in-your-face kinda cool. This Tribeca drinkery offers a well-balanced cocktail list ranging from the classics to the more distinct. Our Weather Up favorites included the Cantina Del Freddo, Shine Box and Hollywood Nights. We suggest an oyster platter to go with the drinks, but you already knew that! Prices may be high but there's plenty of polish to be found here.
Shopping
Due to its close proximity to Soho, Tribeca has a spillover of fashionable brands and stores throughout the neighborhood. Personal favorites include Best Made Co., Annelore, Steven Alan, Nili Lotan, and Patron of the New. With so many great options to choose from, we suggest you and your roommates take a whole day to peruse the gems on offer.
Think you could fit in in one of the most luxurious neighborhoods in NYC? Then come along to our SpeedRoommating events in Manhattan to find your new chic loft!
If you're a Tribeca-er and proud, let us know some of your favorite things to do in the area!
---
Now we've got your attention, how about we get to know each other a little better? We'll start, with something you probably don't know about us...
SpareRoom are proud partners with Breaking Ground – one of NYC's leading homeless charities, who provide permanent supportive housing and outreach services for those on the streets that need it most. Every month, we match the amount won in our Live Rent Free competition and donate the same to Breaking Ground. It's just one of the ways we can help give everyone the home they deserve.
Want to get involved? You already are, as long as you're entering Live Rent Free every month. Find out more here >>> **Live Rent Free**