Area Guide
Gramercy Guide | SpareRoom
Reading time: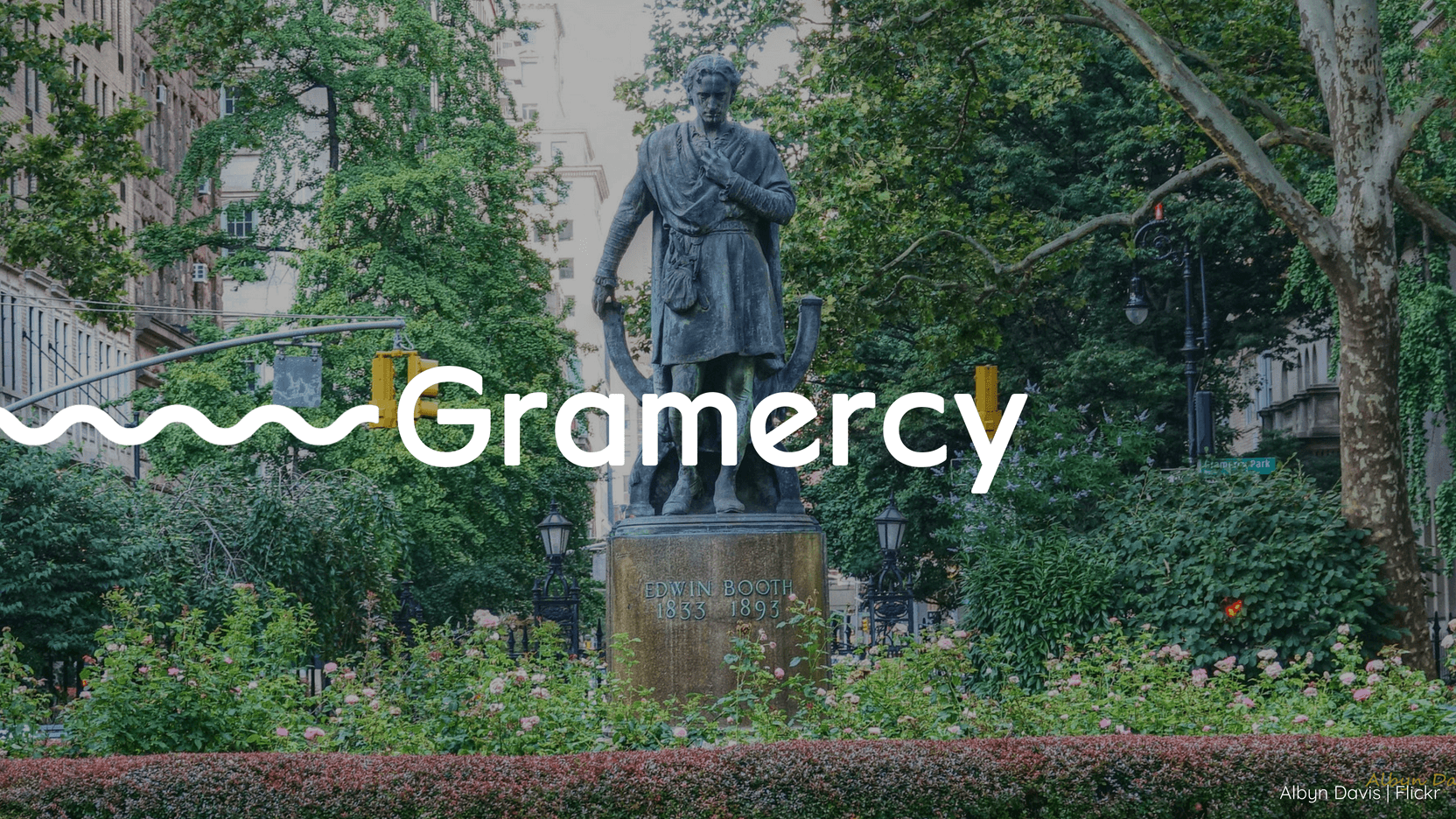 This quiet and laid-back neighborhood is the perfect spot for people that want the accessibility of living downtown but the seclusion of living uptown. Just removed from the East Village and Union Square, residents of Gramercy live the best of both worlds - beautiful residential buildings with the ease of access to everything New York has to offer. Amazing cuisine, trendy shopping, and wholesome nightlife epitomizes Gramercy - a truly wonderful place to call home in Manhattan.
Getting there
Sandwiched between the East Village and Murray Hill, Gramercy is an easily accessible neighborhood. The RW or 6 trains serve the 23rd Street stop, whilst the L train has you covered along 14th St at either the 1st or 3rd Avenue Station.
Outdoors
Gramercy is known for its highly exclusive park, aptly named Gramercy Park. A beautiful space filled with lush green trees, vibrant gardens, and even a Calder sculpture. The primary visitors of Manhattan's only private park are residents of the area with secondary access given to those who spend a night at the Gramercy Park Hotel.
Great news if you're a resident or are willing to splash out for a stay at the Gramercy Park Hotel, but what about the rest of us? Luckily Gramercy is home to other beautiful outdoor spaces, no key required. Stuyvesant Square Park is a perfect example of this with it's inviting landscape, picturesque ponds, and a range of other amenities. If you're the active type, then Peter's Field may be a better fit. A park filled with tennis courts, baseball fields, and basketball courts to keep your heart rate up.
Food
Gramercy is home to some fantastic restaurants. Casa Mono is one of those with Spanish tapas to die for. The menu is a mix of traditional favorites and innovative surprises. The Ensalada Mono - a mix of octopus, bone marrow, and skirt steak is a guest favorite. If that's a little too adventurous then go with a more familiar option such as the Razor Clams a la Plancha. Trust us, you won't be disappointed.
Spanish food isn't for everyone so skrt on Casa Mono's skirt steak and pay a visit across the border to the French. L'Express, a French bistro inspired restaurant, is perfect for anything from a business lunch to a casual dinner. This Gramercy staple is centrally located and always makes itself readily available to its customers (it's even open 24hr). Your next go-to restaurant? You've found it.
Dinner options? Check! But what about one of the most important meals of the day? Breakfast's older brother - brunch! Friend of a Farmer has everything you need for the perfect Sunday brunch. Famous for their cornbread, FoaF delivers delicious farm to table food with all the classics on top. You can't go wrong with any of their fresh cuisine. Don't believe us? Order The Boomer Special - a culinary experience in order to sample everything on offer.
Other notable mentions include: The Little Beet Table, Lantern Thai Kitchen, Maialino, & Rolf's German Restaurant.
Nightlife
We've covered food, now it's time for drinks and everything that comes with them. The neighborhood has no shortage of watering holes with cocktail lounges, wine bars, and fun taverns around every corner. A British inspired bar, The Winslow is high up on our list with it's stellar variety of beer on tap. A major bonus of The Winslow is that their beer is often paired with great live music and a welcoming ambiance.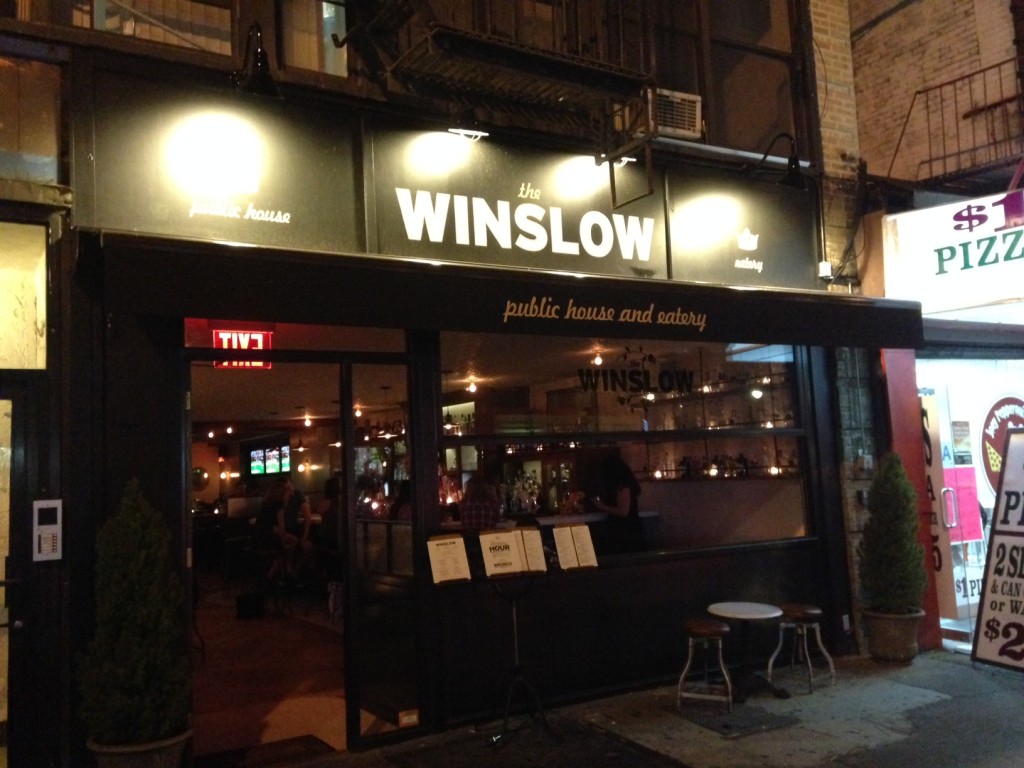 Live music is always nice but when it comes to game night, you'll find us at the Promenade Bar & Grill. It's the perfect spot to catch any sporting event, with over forty 60-inch flat screen TVs that won't let you miss a single moment of action. You know what goes great with sports? Beer. Promenade Bar & Grill has got it in bulk, supplying it's patrons with over 15 beers on tap and 15 bottle selections. Everyone's a winner here!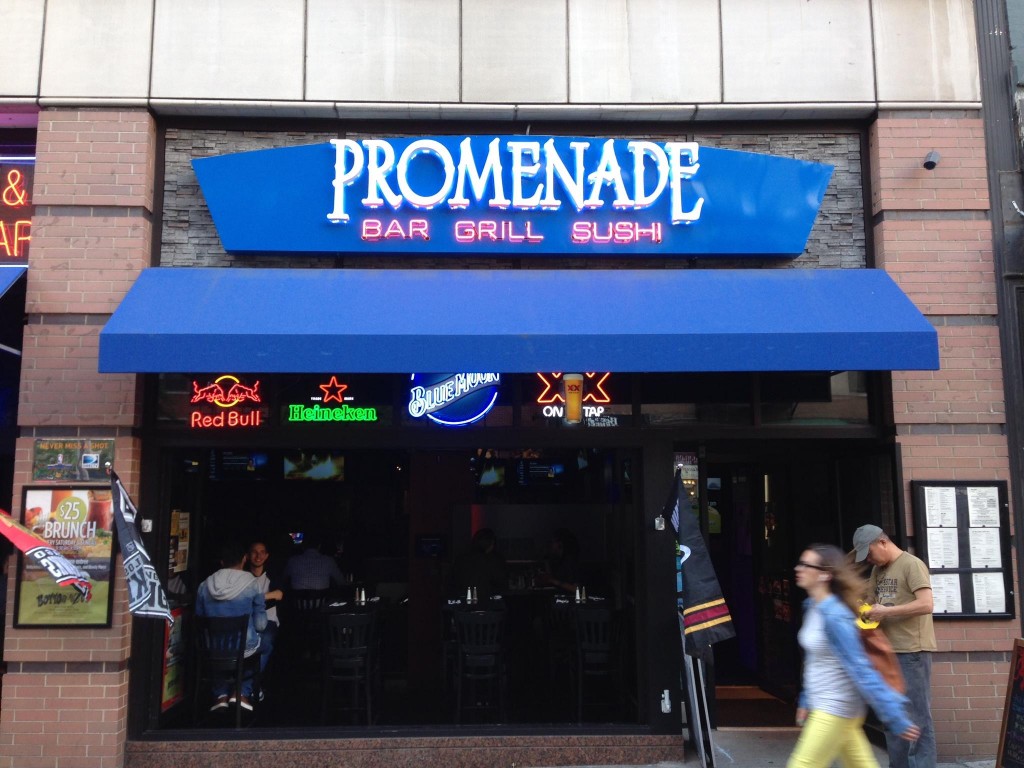 If you're looking for something a little more upscale then Dear Irving is your ticket. An intimate speakeasy with multiple themed rooms. The drinks are strong, the menu is stacked, and the atmosphere is unlike any other. Dress nicely to truly immerse yourself in the Gatsby-esque flow.
Other notable mentions include: Visana, Cibar Lounge, and Rose Bar.
Shopping
Although it's not regarded as the Mecca of shopping, Gramercy still offers some great spots for you to peruse. Vintage Thrift Shop is testament to this - a consignment store with a rotating mix of astoundingly well-preserved designer labels at extremely low prices. Bring a friend, you're going to need all the help you can get with those bags. Don't fret if vintage shopping isn't your thing, you'll have plenty of options just a few blocks north to ease your shopping bug.
Other notable mentions include: Italian Wine Merchants, Bedford Cheese Shop, and City Opera Thrift Shop.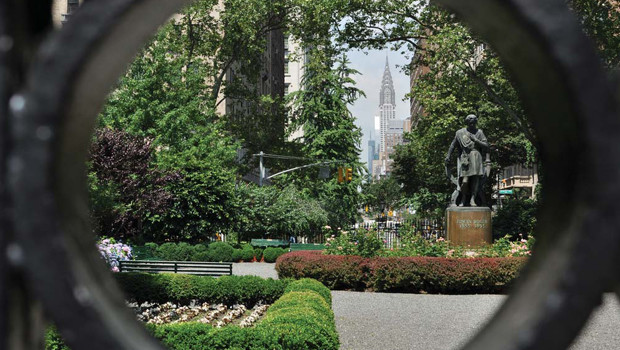 Think you could fit in in one of the most classic neighborhoods in NYC? Then come along to our SpeedRoommating events in Manhattan to find your new elegant abode!
If you're a Gramercy-ite and proud, let us know some of your favorite things to do in the area!
---
Now we've got your attention, how about we get to know each other a little better? We'll start, with something you probably don't know about us...
SpareRoom are proud partners with Breaking Ground – one of NYC's leading homeless charities, who provide permanent supportive housing and outreach services for those on the streets that need it most. Every month, we match the amount won in our Live Rent Free competition and donate the same to Breaking Ground. It's just one of the ways we can help give everyone the home they deserve.
Want to get involved? You already are, as long as you're entering Live Rent Free every month. Find out more here >>> **Live Rent Free**