Area Guide
Meatpacking District Guide | SpareRoom
Reading time: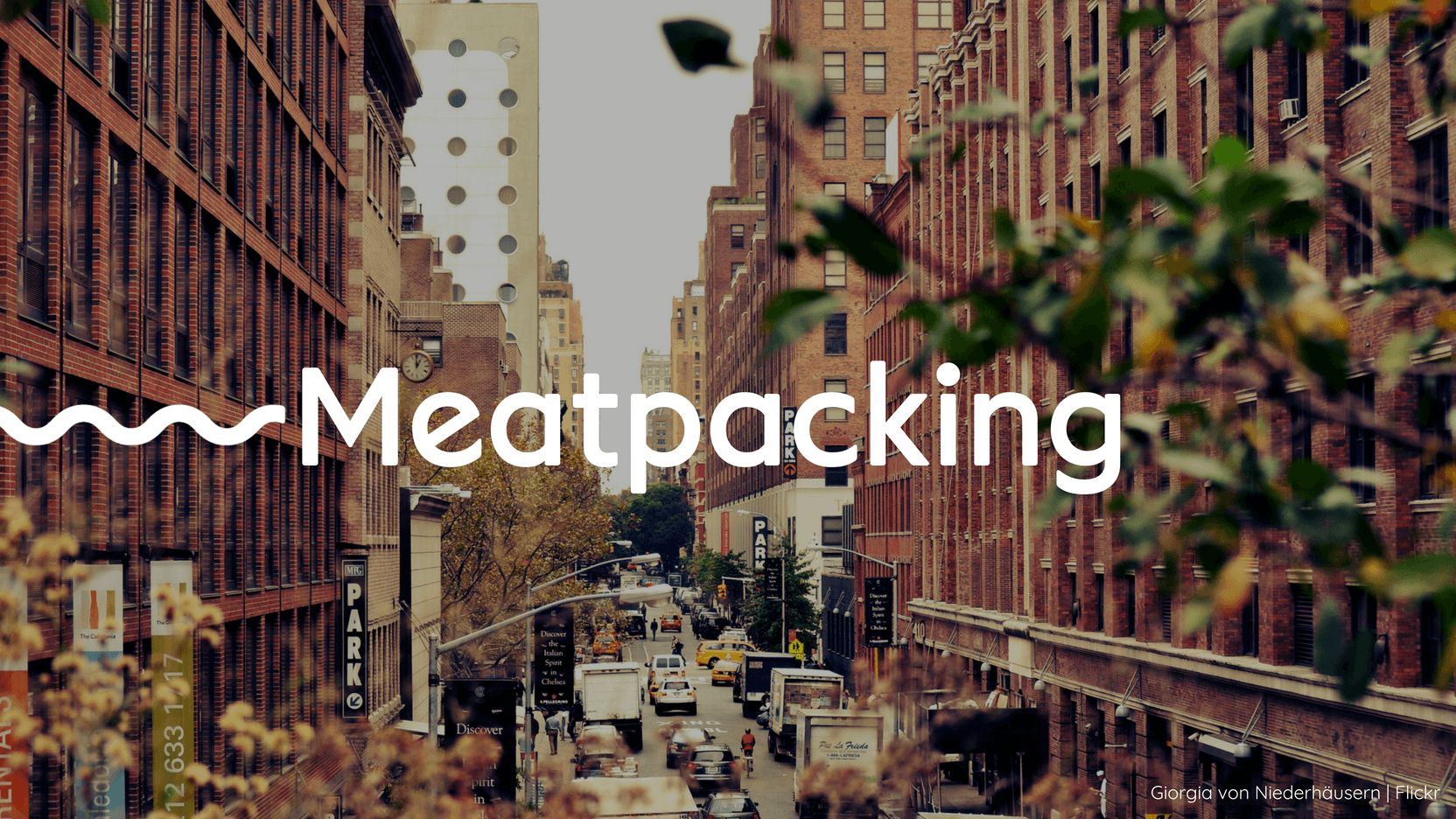 This fast-paced neighborhood embodies the work-hard, play-hard lifestyle that attracts so many people to New York. Spending time in the Meatpacking District is a great reason to get up early and stay out late -- with parks, galleries, shops, and clubs to keep you entertained. The once-upon-a-time warehouses that previously housed the meatpacking industry now serve a different duty, having been repurposed for trendy clubs, open galleries, and expensive lofts. By day, the Meatpacking District's plethora of boutiques, galleries, and cafés merit exploration. While at night, cobblestone streets and the converted brick buildings lend the area an otherworldly ambiance.
Getting there
Sandwiched between Chelsea and the West Village, the Meatpacking District can be accessed via the ACE or L train. Catch the train to 14 St / 8 Av and delve in deep by heading west toward the Hudson.
Culture
The Whitney Museum of American Art is a somewhat recent addition to the neighborhood, having previously been based on Madison Ave until it's relocation in 2015. Based at the foot of The High Line, the Whitney boasts some 63,000 sq ft of both indoor and outdoor exhibition space. The space is dedicated to young American artists, with over 15,000 pieces across several art forms. Its reputation rests mainly on its temporary shows, with the Whitney Biennial revered by many, remaining the most prestigious and controversial assessment of contemporary art in America.
Outdoors
What was once a rail track is now possibly New York's most beloved public space - The High Line. The 1.45 mile long strip of track went out of use in 1980 and was resurrected in 2009 to become New York City's only elevated park. The flourishing promenade offers superb views of the neighborhood, helping you escape from the city and reminding you exactly where you are during its stretch. This is an experience you will never tire from, with an added bonus being that the warmer months bring with them live music, dance performances and a host of other fun-filled events.
Food
If anywhere in New York mirrors the feel of a Saint-Tropez glitzy party scene it's Bagatelle. The whitewashed decor and crystal chandelier setting is a Meatpacking District staple. The French Mediterranean fare is a huge hit across New York - with offerings like the Tuna Tartare with Avocado Salad; Poulet Rôti Entier à la Truffe; and St Jacques Snackées Scallops. There's just something about Bagatelle that reminds guests daily of the unique and magnetic atmosphere that made it famous.
Tucked neatly beneath The High Line, sits Santina, a festive restaurant all about bright colors, floor-to-ceiling windows and coastal Italian flavors. The fresh and inviting fish and vegetable dishes are just as welcoming as the colorful display and exquisite service. We highly recommend the Squash Carpaccio, Swordfish Dogana, and Grilled Branzino. Bellissimo!
Other notable mentions include: Untitled, The Standard Grill, Catch, and Ample Hills Creamery.
Nightlife
Le Bain at The Standard, High Line is a hotspot in the Meatpacking District and it's easy to see why. With stunning views of Manhattan, the Hudson River and New Jersey, this penthouse discothèque and rooftop bar is a prime destination for house music enthusiasts and those with an eye for a view. The added bonus of a dip in a plunge pool or a good crêpe always helps right?
Long before the glittery onslaught of the fancy clubs and boutiques, there was Brass Monkey. Though this newfound mayhem rages around it, Brass Monkey remains the eye of the nightlife storm. A far cry from the pretentious associations of other establishments in the area, the attitude here is relaxed and the decor is simple. A warm and reliable outpost at its core that is a consistent favorite with locals and visitors alike. Simplicity at its best.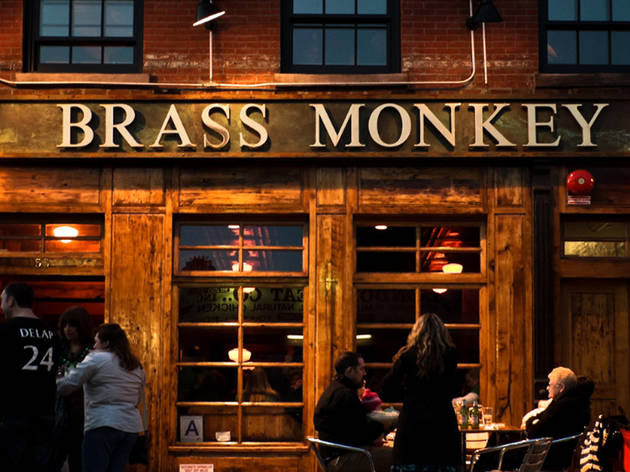 Other notable mentions include: The Standard Biergarten, Plunge, Gaslight, and The Boom Boom Room.
Shopping
Paper Source are all about finding inspiration for moments big and small with their vast and varied collection of all things creative. Small tokens of appreciation or grand gestures of gratitude are covered here. Everything about Paper Source is customizable, which means everyone is catered for. A huge bonus is their in-house workshops where you can find a new hobby and make something completely unique. They have classes on offer for all ages and levels of crafter.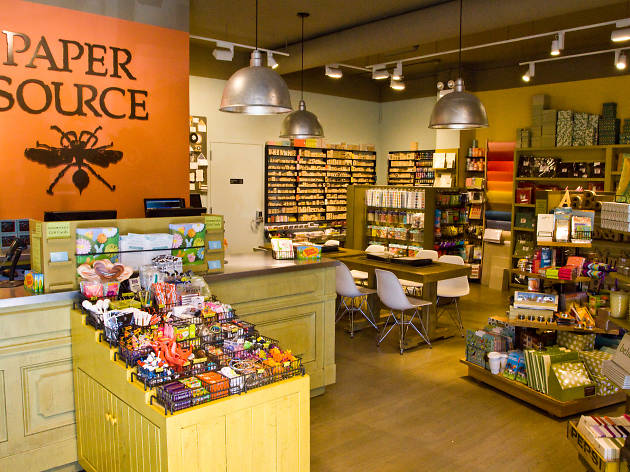 In true Meatpacking fashion, Rag & Bone maintains the industrial vibes with unfinished concrete floors, brick walls and an original Dave's Quality Veal sign. In line with their store, minimalist clothing is the signature here, with the brand's core values focusing on quality, detail and craftsmanship. P.S. Not only can you pick up some upscale clothing, you can do so whilst you sip on a coffee from the in-store Jack's Stir Brew Coffee.
Other notable mentions include: Arhaus, Patagonia, Diane von Furstenberg The Kooples, All Saints, Vitra, and Madewell.
Think you could fit in in one of the coolest neighborhoods in NYC? Then come along to our SpeedRoommating events in Manhattan to find your new chic home!
If you're a Meatpacker and proud, let us know some of your favorite things to do in the area!
---
Now we've got your attention, how about we get to know each other a little better? We'll start, with something you probably don't know about us...
SpareRoom are proud partners with Breaking Ground – one of NYC's leading homeless charities, who provide permanent supportive housing and outreach services for those on the streets that need it most. Every month, we match the amount won in our Live Rent Free competition and donate the same to Breaking Ground. It's just one of the ways we can help give everyone the home they deserve.
Want to get involved? You already are, as long as you're entering Live Rent Free every month. Find out more here >>> **Live Rent Free**