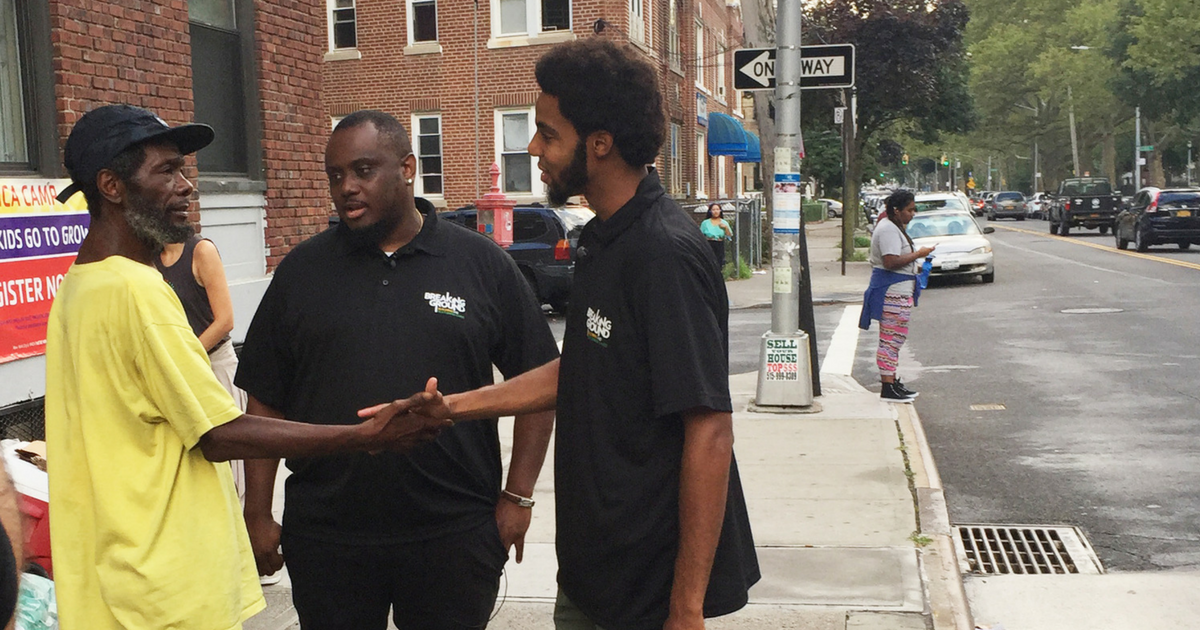 Fact: NOTHING is more important than home. The promise of a warm apartment, cozy blankets and a relaxing space can often be a beacon of hope that drives you through a long day at work. Get the right home with the right people, and there is nothing more wonderful. Get it wrong, and it can affect everything: your work, your health and how you feel about yourself and your life.
That's why we've always been committed to finding people happy apartment shares. And it's why we're now partnering with Breaking Ground to help combat the problem that homeless New Yorkers are facing every day – that they don't have a home to go back to, or a warm place to sleep.
Breaking Ground are a leading NYC organization who have been providing permanent affordable housing for homeless people since 1990, and now we're joining forces to combat homelessness in New York – which grew by 39% last year (according to studies).
Both Breaking Ground and SpareRoom are united in the belief that everyone deserves a home, and we want to do everything we can to ensure they get one.
Why Breaking Ground?
Our partnership with Breaking Ground came during the launch of our Live Rent Free contest – where we pay one roommate's rent every month (as well as an annual prize that covers one person's rent for a whole year). Several of you left comments suggesting that we run something similar to help homeless people instead.
So we listened. And we decided to overhaul our Live Rent Free contests every month – matching each monthly winner's prize amount dollar-for-dollar, and donating this to Breaking Ground.
How will the money help?
Our monthly donations will support Breaking Ground's Transitional Housing program, which provides short-term housing to bring homeless people off the streets while they work towards finding permanent housing. The program has more than 300 beds available in Manhattan and Brooklyn, and will soon be reaching Queens too.
Each residence offers support services that help chronically homeless people find work, save for their own apartment, and re-establish relationships with family (amongst others). They also get three nutritious meals a day, access to clean clothes, a door to lock and a bed to sleep in every night.
How can YOU help?
Over the coming weeks and months we'll let you know how you can directly contribute to our fundraising for Breaking Ground. But for now, just choosing SpareRoom (and entering our monthly Live Rent Free contests) is already helping those who don't have a place to call home.
We're really excited about our partnership with Breaking Ground and hope to make a real difference to the lives of NYC's homeless, ensuring everyone has access to the safe home they deserve.