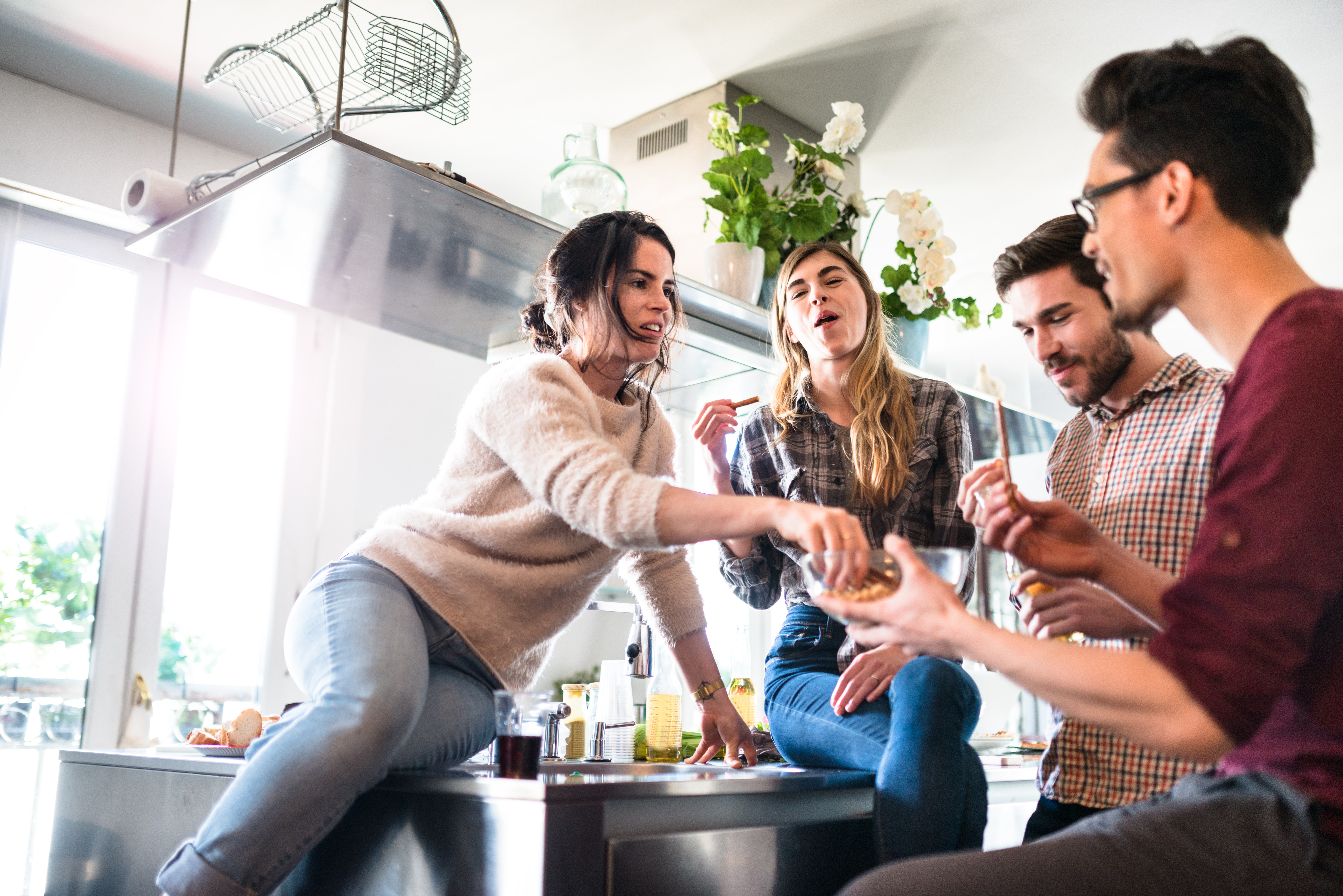 Preheat the oven and grab that Santa apron, it's about to get warm on a cold winter's day. Check out a list of some of our favourite baked goods that get us in the Christmas spirit here at SpareRoom. It's one surefire way to transform your Grinch of a roommate into a happy elf without a glass or two of eggnog.
Christmas Cookies
What's Christmas without a spread of Christmas Cookies? These are the pillars of all things magical and festive when it comes to edible delights. Instead of leaving a passive aggressive note, why not spell it out in cookies? There's no nicer way to tell your roommate to do their washing up!
White Christmas Cake
A light vanilla cake that not only looks the part, but tastes it too! Serve up a slice to your nearest and dearest and watch the Christmas spirit consume them. You and your roommates will love this so much that you won't stop at one slice or even one cake! But 'tis the season for binge eating after all?
Melted Snowman Cupcakes
If you're not melting at how adorable these melted snowmen are then you really are a mean one Mr. Grinch. These easy-to-make cupcakes are super fun to bake with a crew and a great addition to the table at your Christmas soirée.
Chocolate & Burnt Butterscotch Layer Cake
Are you drooling at the mere sight of this cake? Yes, yes you are. It goes without saying that Christmas is a time for indulgence and boy is this one way of keeping in that tradition. Go forth and binge eat!
White Velvet Snowball Cake
Snow is fun but how about taking that fun to the next level? Welcome to your very own Winter Wonderland! A white velvet snowball cake filled with coconut and covered in white chocolate. This is a snowball fight that you'll want to lose over and over again #SorryNotSorry.
Now what are you waiting for? Round up your roommates and let the baking commence!