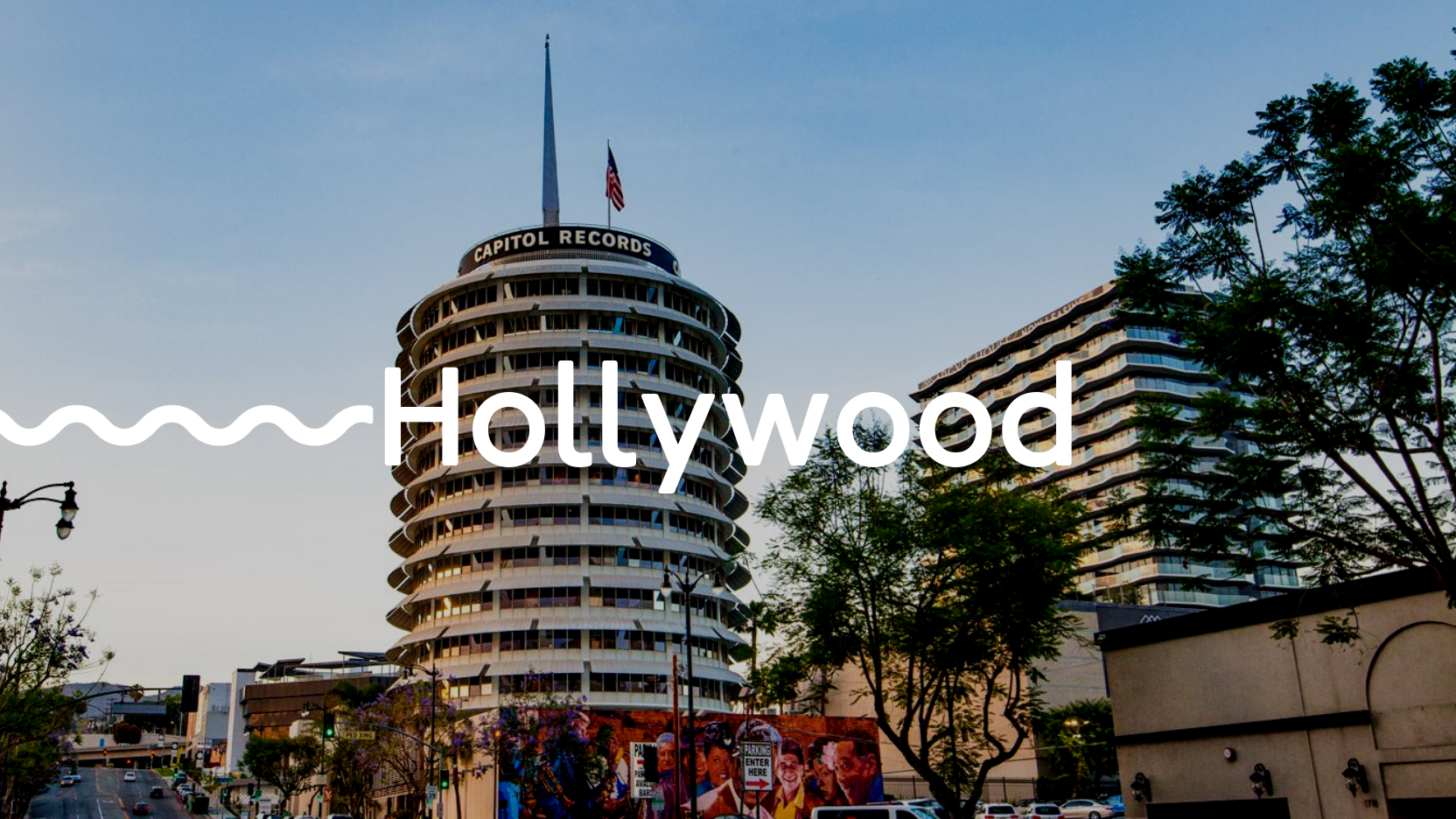 Welcome to Hollywood, where the stars are everywhere: in the sidewalk, in the sky, and if you're lucky, maybe even standing next to you on the street. From the chaos of Hollywood Blvd. to the iconic Hollywood sign nestled in the Hills, Hollywood has tons to offer. Don't miss this classic LA neighborhood!

Hollywood | Photo Credit: Unsplash
Culture:
At the famous intersection of Hollywood and Highland, you'll find yourself in the heart of Hollywood, where visitors can take a stroll down the Walk of Fame and take in the sights of some of LA's most famous buildings. Visit Grauman's Chinese Theater, where some of the world's most famous stars have made their mark on Los Angeles (literally) and the neighboring Dolby Theater, home of the Academy Awards. Once you've had your fill of your favorite stars being cemented into history, head up into the Hills and catch a show at the iconic Hollywood Bowl, which was named one of the best live music venues in America by Rolling Stone in 2018, or even catch an outdoor movie at the Hollywood Forever cemetery during the summer months - we promise that all of the other moviegoers will be silent as the grave while you're watching...

Dolby Theater | Photo Credit: Unsplash
Outdoors:
One of the upsides to living in LA means that you can take your exercise routine (it's LA so you know everyone has one!) outdoors all year round, and Hollywood has some incredible options. Favorites like Runyon Canyon, the Hollywood Sign hike, and Lake Hollywood Park are great places to get outside and get moving. That being said, some trails are more challenging than others so you might want to bring your roommate along for moral support a.k.a. mutual torture!

Hollywood Sign | Photo Credit: Unsplash
Food:
From fast casual to fancy, Hollywood has some of the best restaurants in central LA. Recover from your grueling workout (and get back in your roommate's good graces) with brunch at Salt's Cure, which proudly serves ingredients from local California farmers and suppliers. Down the block, Nancy Silverton's Pizzeria Mozza and its sister restaurant Osteria Mozza hit the spot whether you want some great pizza and meatballs or a whole branzino. Just across the street from the Mozza siblings is Petit Trois, a tiny counter-only service restaurant serving up some of the best French classics in Los Angeles. Hot take: Petit Trois' Big Mec might just be the best burger in LA - feel free to @ us.

Pizzeria Mozza | Photo Credit: Pizzeria Mozza
Nightlife:
With all of the incredible people to see and places to go during the day, it probably comes as no surprise to hear that Hollywood also has some incredible things to do at night, with many of them hidden in plain sight. Start your evening with happy hour at Good Times at Davey Wayne's and feel like you've been transported back in time - no joke. You'll enter this bar through an old refrigerator disguised as part of a yard sale and step through into what looks like the living room from That 70's Show; keep on moving through until you get to the backyard, complete with swing chairs, giant jenga, tequila snowcones, and babes on rollerskates. Next, head on over to Mama's Shelter for a drink on the roof before ending the evening at No Vacancy, where you'll be led upstairs to a lady's boudoir until the lady of the house herself lets you pass through to the rest of the exquisitely restored Victorian house. Grab a drink, follow the crowd out back and dance the night away!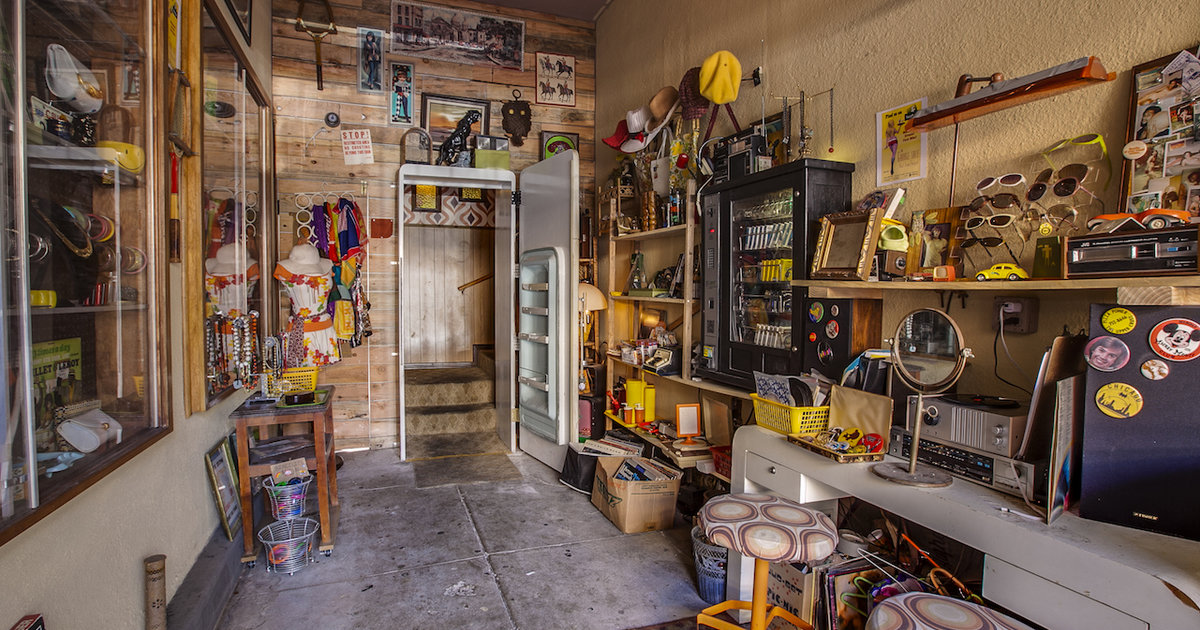 Good Times at Davey Wayne's | Photo Credit: Supercall
Shopping:
With its unique shops and stores, you'll want to head down to La Brea Avenue to browse everything from California style housewares to vintage clothing. Trust us when we say you can spend hours browsing in American Rag but with so much to explore, it will only feel like minutes.

Jeans | Photo Credit: Unsplash
Getting there:
LAX Airport: 40 minutes by car
Santa Monica Pier: 30 minutes by car
Hollywood Walk of Fame: 5 minutes by car
Venice Boardwalk: 35 minutes by car
The Grove: 10 minutes by car
---
Now that we've got your attention, how about we get to know each other a little better? We'll start! Here's something you probably don't know about us...
SpareRoom is a proud partner of Breaking Ground – one of NYC's leading charities providing permanent housing solutions and supportive services for the homeless and other vulnerable New Yorkers. Every month, we match the amount won in our Live Rent Free competition in a donation to Breaking Ground. It's just one of the ways we can help give everyone the home they deserve.
Want to get involved? As long as you're entering Live Rent Free every month, you're already doing your part. For more information on the giveaway and how to enter, visit Live Rent Free.