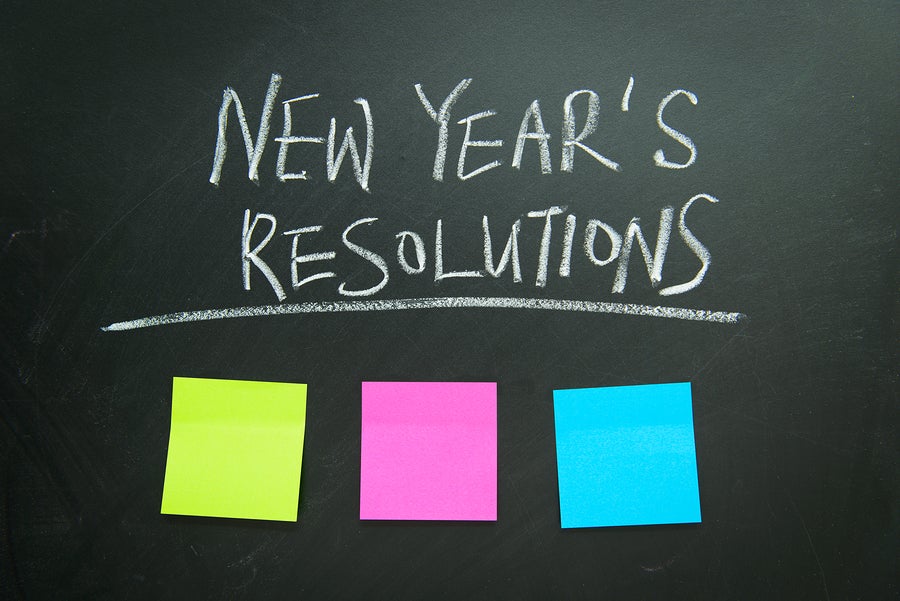 You've done your partying, welcomed in the new year, and now you're determined to make a great list of resolutions — that you might actually stick to this year. But instead of focussing on your personal goals, why not make some roommate resolutions this year instead, and motivate each other?
Here are six New Year's resolutions to try with your roomies.
Change your decor
A new year is a time to welcome change. The easiest place to start making a change is at home...by decorating. So when you're taking down your Xmas decorations, why not go a little further and add something new to spruce up the place? Changing your shared space = fun roommate times too — pick out new paintings together to hang on the wall l, add a plant or two, or pick out a fun rug for the living room.
Exercise
It's one of the most common things people say they'll do more of in the new year. It's also one of the most common things people fail to do! However, if you have a buddy to workout with, you're way more likely to follow through with your goal. Pick out some classes with your roommate to try, or get a gym membership and book in time to go together. Not only can you and your roomie get in shape and be healthier together, you can motivate each other to do it for longer than just January....
Save money
Everyone likes to save money. And one way to easily knock down the price on some of your bills is to be more eco-friendly — turn off the lights when you're not using them and take shorter showers (it'll free up the line for the bathroom too). Dining in instead of going out with your roommate can save you money too, and keep up any healthy eating resolutions. Take it in turns to play chef and see what everyone's speciality is! Y
Try a new hobby
Trying new things can be scary but having someone supporting you makes it better. And if you're not sure what new hobby or activity to try, your roomie might be able to introduce you to something that they already enjoy. Join them in their weekly frisbee game or attend a paint and sip class. Whether you're a natural or complete rookie, you're bound to have ten times the fun just from sharing the experience with your roommate.
Cleaner home Maybe last year you fell slightly behind on your cleaning habits. This year you're determined to get better at taking care of untidy places in your home. And the best way to reach that goal is to pair up with your roommate — after all, team work makes the dream work. Try discussing your goal with your roomie to arrange a day each week - okay, month - for making the apartment share feel nice and clean.
More roommate bonding
Whether you're best friends with your roomie or functioning acquaintances, working on your roommate relationship is a great New Year's resolution. And while the previous resolutions can create bonding time, the best way to get to know each other better is just to set aside time to hang out. Get out the house and find a local spot for brunch or dinner, or arrange some drinks together. Shopping is also a great bonding activity — who doesn't love wandering around Target?! If you want to stay in — no problem. Set movie nights or start a new show to binge together. Add in some take out and you're set with the perfect roomie night.
---
Now we've got your attention, how about we get to know each other a little better? We'll start, with something you probably don't know about us...
SpareRoom are proud partners with Breaking Ground – one of NYC's leading homeless charities, who provide permanent supportive housing and outreach services for those on the streets that need it most. Every month, we match the amount won in our Live Rent Free competition and donate the same to Breaking Ground. It's just one of the ways we can help give everyone the home they deserve.
Want to get involved? You already are, as long as you're entering Live Rent Free every month. Find out more here >>> **Live Rent Free**