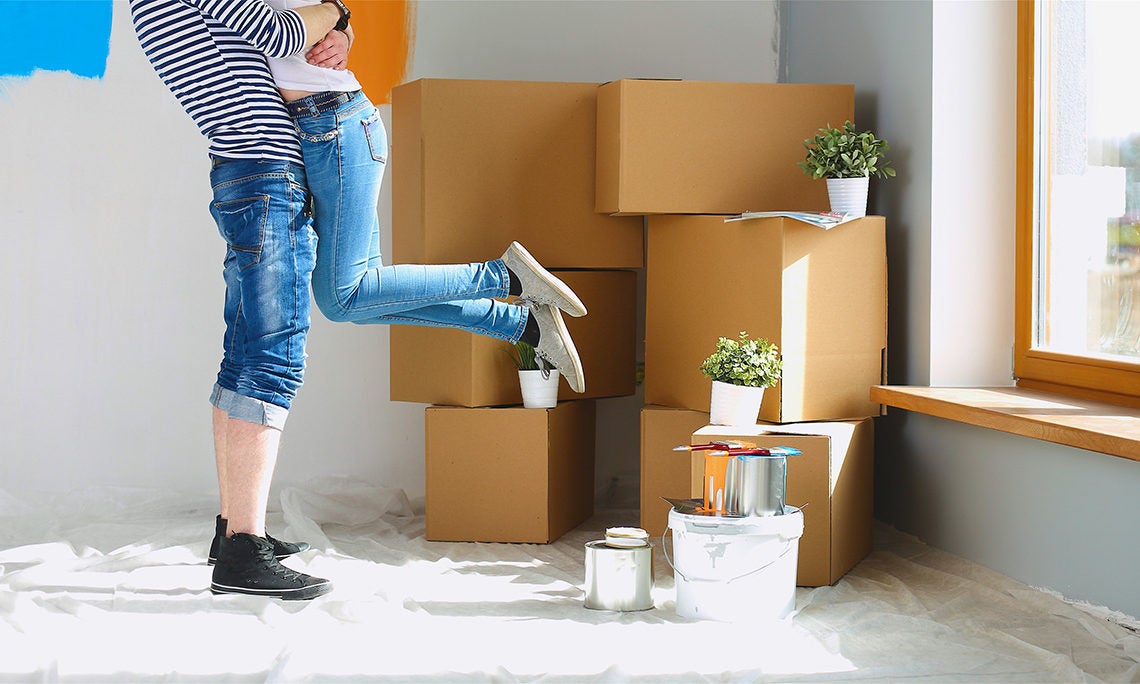 Let's face it, moving isn't easy. Going from one comfortable lifestyle to a completely new and chaotic one seems impossible, but when you have the love of your life by your side, you can do anything! The greatest part about moving with your significant other is you already know each other's likes and dislikes, so you can avoid any conflict beforehand. Once you decide to move in together, you can look forward to collaborating on many more aspects of life that you may not already be doing. From cooking new meals to decorating each room, the possibilities for conversation are endless! It's very common to look forward to the new and exciting parts of moving and completely forget about the responsibilities you have to ensure the moving day goes as quickly as it should. Below are some tips and tricks to making the most out of your moving experience.
Talk Money
One of the first conversations crucial to a fruitful move is money. How much money do you and your partner want to spend on a home? How much do you want to spend on moving help? How much do you want to spend on furniture? The reason this is the most valuable conversation is, unfortunately, every part of moving revolves around your money; how much you've saved, and how much you would like to spend. By having budgets to stay under, you are held accountable for all purchases because you already have a mutual understanding. Especially with things like decorations, and non-essential furniture items you can wait until more money pools into your budget to express interest in specialty pieces. Often times couples will entertain luxurious furniture to supplement their new home, like items at Arhaus, that will last a lifetime. Ensuring your furniture is quality and support is key to the longevity of your new home.
Link up schedules
Linking up schedules is often overlooked, but necessary to be both on-time, and transparent with your availability. If you have a shared calendar online, you'll be able to schedule meetings with realtors and movers quick and easy with your partner's shared availability. By having a quick response, it opens up opportunities to view houses and apartments quicker than those who have to discuss with their partner and call back. Additionally, a calendar prevents miscommunication. Sometimes meetings get randomly scheduled during the work day, and it's nice to understand exactly what's happening if the other person isn't reachable at the moment.
Have fun together
Moving isn't all stressful. Turn on some music, and unpack each room with dance moves, just to lighten the overall mood. Spending money and time is not always easy, and can cause some attitude, in the long run, so easing with lighthearted play throughout is beneficial to your mental health. With extended planning and cooperation from both partners, you can have a fulfilling and stress-free move. Make sure you set up things like date-nights, and moments away from the planning and packing to clear your head. Going to see a movie, enjoying a night out, or even push the boxes aside and watch a new Netflix series for the night are all ways to decompress without breaking the bank!
---
Now we've got your attention, how about we get to know each other a little better? We'll start, with something you probably don't know about us...
SpareRoom are proud partners with Breaking Ground – one of NYC's leading homeless charities, who provide permanent supportive housing and outreach services for those on the streets that need it most. Every month, we match the amount won in our Live Rent Free competition and donate the same to Breaking Ground. It's just one of the ways we can help give everyone the home they deserve.
Want to get involved? You already are, as long as you're entering Live Rent Free every month. Find out more here >>> **Live Rent Free**