Missed out on some great TV and movies last year? Get rid of the FOMO and get up to speed. Round up your roommates and put a movie night in the calendar – here's what everyone was talking about in 2018.
Movies
Heredity - This was one of Rotten Tomatoes' top 10 horror movies of 2018. It's a wild ride full of jump scares and haunting surprises – best watched with a roomie by your side for backup.
Bird Box - Whether you love Sandra Bullock, or just want to understand the memes and online challenge, this Netflix flick is a must "see." It's a horror thriller that's full of surprises, but when you make it through you can finally laugh along with the rest of the internet… #worthit
Black Panther - If you or your roommates haven't seen this movie yet, where have you been? Not only was it the highest-grossing film of 2018, it also marked a major milestone for black cinema and superhero movies. With an all-star cast including Chadwick Boseman, Lupita Nyong'o, Danai Gurira, Letita Wright, Michael B. Jordan, Angela Bassett (and many more), you'll finally understand why everyone says "Wakanda Forever."
Originals
Time to binge original works from the most popular streaming services – chances are at least one roommate is already paying for Amazon Prime, Hulu or Netflix anyway, right?!
The Marvelous Mrs. Maisel - An Amazon Prime original that swept gold at the Emmys last year for its first season, and created a buzz online for season two in December – this is a witty and whimsical show about a New York Jewish housewife pursuing a sudden career change as a stand-up comedian in the late 1950s. You and your roommates are bound to fall in love with Rachel Brosnahan's award-winning performance once you see what makes her so "marvelous."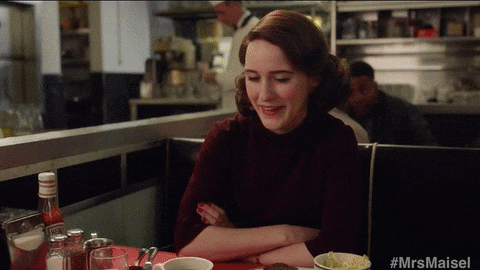 Harlots - Hulu has struck gold again with this original work – a period drama that would make Downton Abbey blush and The Handmaid's Tale smile. Harlots is full of diverse women manipulating 18th Century London's class system while seeking agency over their own lives. If you want a show written, directed, and produced by women that showcases badass women, smart humor, and LGBT representation, then this is the next binge for you and your roommates. So far there are only two seasons with eight episodes each. Do not sleep on this!
Black Mirror's Bandersnatch - A movie within the Black Mirror series that stays true to its original roots and does not disappoint. This 'choose your own adventure' debuted on Netflix at the end of last year and blew viewers away. Like the movie you have two options: you can watch with your roommates and decide – perhaps by taking turns – what the main character, Stefan, will do or you can watch it separately and compare what endings you get. You'll definitely end up watching this one more than once.
Catch up before the new season
Bonding with your roommates is made easier by recruiting them on board your favorite TV show, or finding a new one together…
This is Us - Want to find out what made viewers cry after the 2018 Super Bowl? Or maybe you want a recap before it returns January 15th. Grab your pillows, tissues and your roomie, and prepare for heartfelt revelations. With numerous award nominations and a well executed TV drama, this is the show that'll make you feel like your roommates are family too…and it will remind you to call home more...
Killing Eve - This BBC America cat-and-mouse thriller is a great and easy binge watch. Sandra Oh's powerhouse performance just earned her the Golden Globe for Best Actress too! Even Netflix is encouraging you to watch, even though it's only available on Hulu. You and your roommates will be saying "oh snap" thanks to the show's twists and turns. And don't worry, watching eight hour-long episodes before season two's April 7th premiere is totally doable too.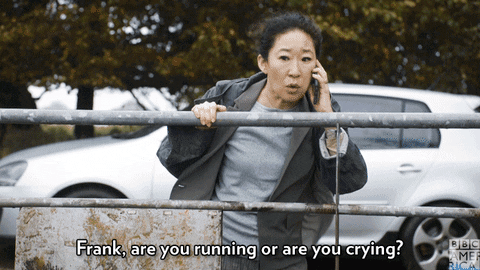 Brooklyn Nine Nine - One day after being cancelled on Fox, NBC revived the hilarious Andy Samberg-led comedy show. B99 has a diverse, brilliant cast who will make you laugh every episode. It's no surprise this is a great show to binge when it's co-creator, Michael Schur, was also behind other classic binge-worthy shows such as The Office and Parks and Recreation, and his other current NBC hit, The Good Place, which you should also check out. Watch (or rewatch) seasons one through five now on Hulu, and wait for season six to premiere on January 10th on its new network.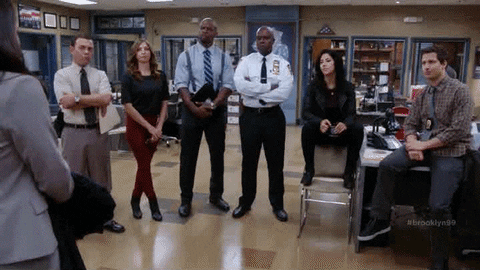 ---
Now we've got your attention, how about we get to know each other a little better? We'll start, with something you probably don't know about us...
SpareRoom are proud partners with Breaking Ground – one of NYC's leading homeless charities, who provide permanent supportive housing and outreach services for those on the streets that need it most. Every month, we match the amount won in our Live Rent Free competition and donate the same to Breaking Ground. It's just one of the ways we can help give everyone the home they deserve.
Want to get involved? You already are, as long as you're entering Live Rent Free every month. Find out more here >>> **Live Rent Free**