Help NYC's homeless this January
Reading time: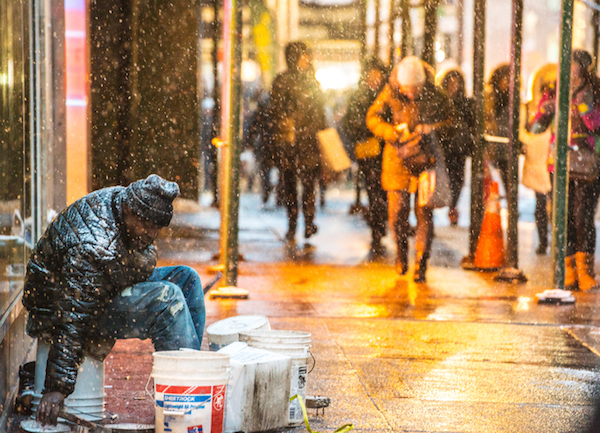 If your pledge for "new year, new me" is coming with a side of "new apartment" this year, you're not the only one. January is one of the busiest months for apartment seekers as all those who put off moving until after the holidays start their search at the same time.That means a busy, crowded market as everyone competes for the same rooms.
Code Blue
But there's another thing about January you can't ignore - the freezing cold weather. With temperatures this month often dropping into the low 30s and 20s, expect a big January serving of ice, snow and bone-chilling winds. Perfect weather for hitting the streets in your apartment search, right?
While most of us can just wrap up warm and get on with it, others aren't so lucky. Over the holiday season a Code Blue warning was issued to protect New York's homeless population as temperatures plummeted below freezing. This meant that outreach teams were on the streets in full force, making sure everyone could find shelter from the cold. And it won't be the last time that happens this winter.
SpareRoom & Breaking Ground
Last November we announced our ongoing partnership with Breaking Ground – one of NYC's leading homeless organizations, who to get people off the streets and into safe accommodation, all year round.
If the freezeout weather has got you thinking of those less fortunate, there are ways you can help. In fact, if you're a SpareRoom user you're already helping. We're now matching each month's Live Rent Free prize and donating the same amount dollar-for-dollar to Breaking Ground.
Just entering Live Rent Free helps support New York's growing homeless population this winter, and ensures as many people as possible have access to the safe, warm home they deserve.