News & Trends
NYC rents flatline - but it's not all good news
Reading time: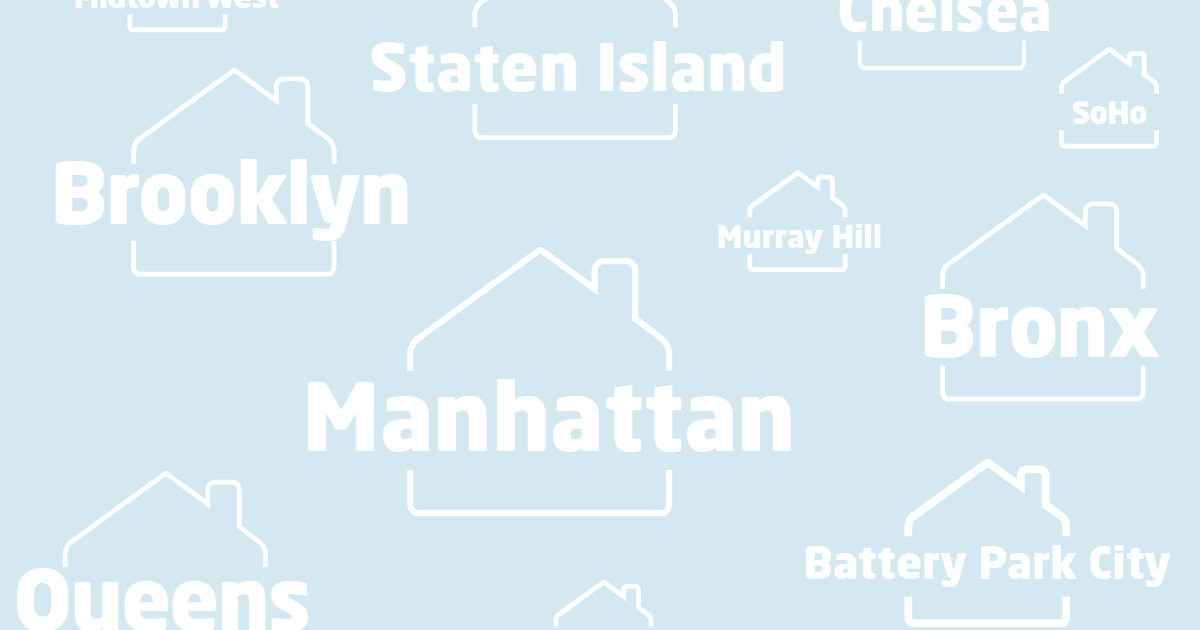 Finally, rents in NYC are starting to slow down and, in some cases, fall. On the face of it that sounds like great news - right? Well, yes and no. Don't start celebrating just yet.
Here's the top line.
Room rents in New York City rose by just $10 a month, year on year, in the first quarter of 2017. In Manhattan, they rose by just $3. Good news.
Borough by borough, here's how it breaks down.

But there's some not so great news too. The reality is that rents are falling in the most expensive neighborhoods, but rising in the cheapest.
Rents in Greenwich Village and Soho dropped a huge 17% year on year. But rents in the city's two cheapest neighborhoods - Harlem and Upper Manhattan - rose by 7% and 2% respectively.
In fact, the rise in Upper Manhattan takes the average monthly room rent there to $1,012 a month, meaning, for the first time, there isn't a single average below $1,000 a month left in New York.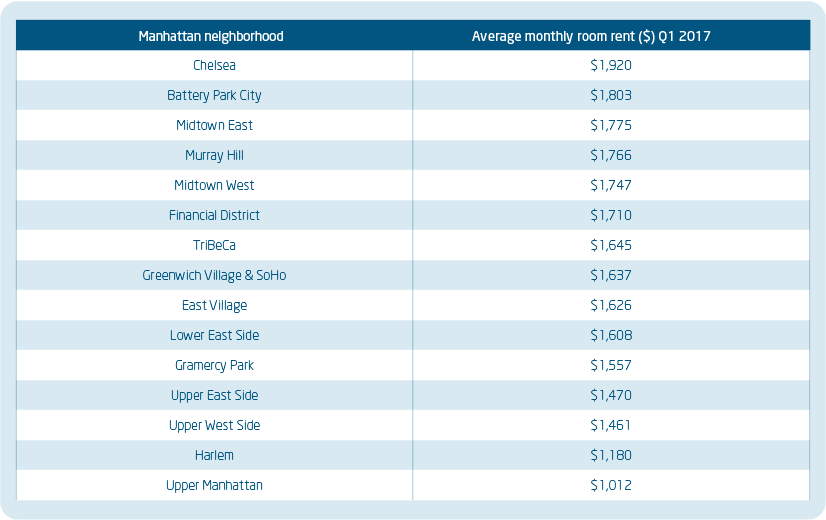 So, while rents cooling is definitely good news, as long as they continue to rise in the cheapest neighborhoods, affordability for those on modest incomes is getting worse.
Here's what your money gets you in Manhattan right now.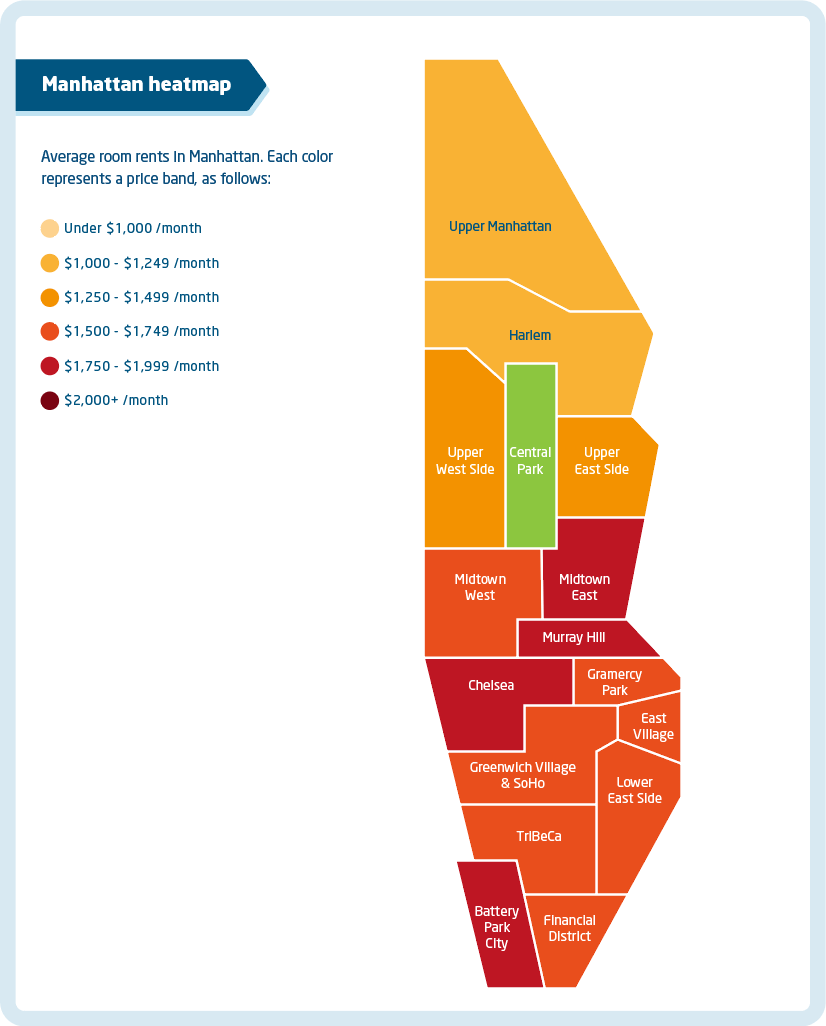 Bleak, huh? How about just not paying rent instead...