News & Trends
A guide to the 3 cheapest areas to rent in New York
Reading time: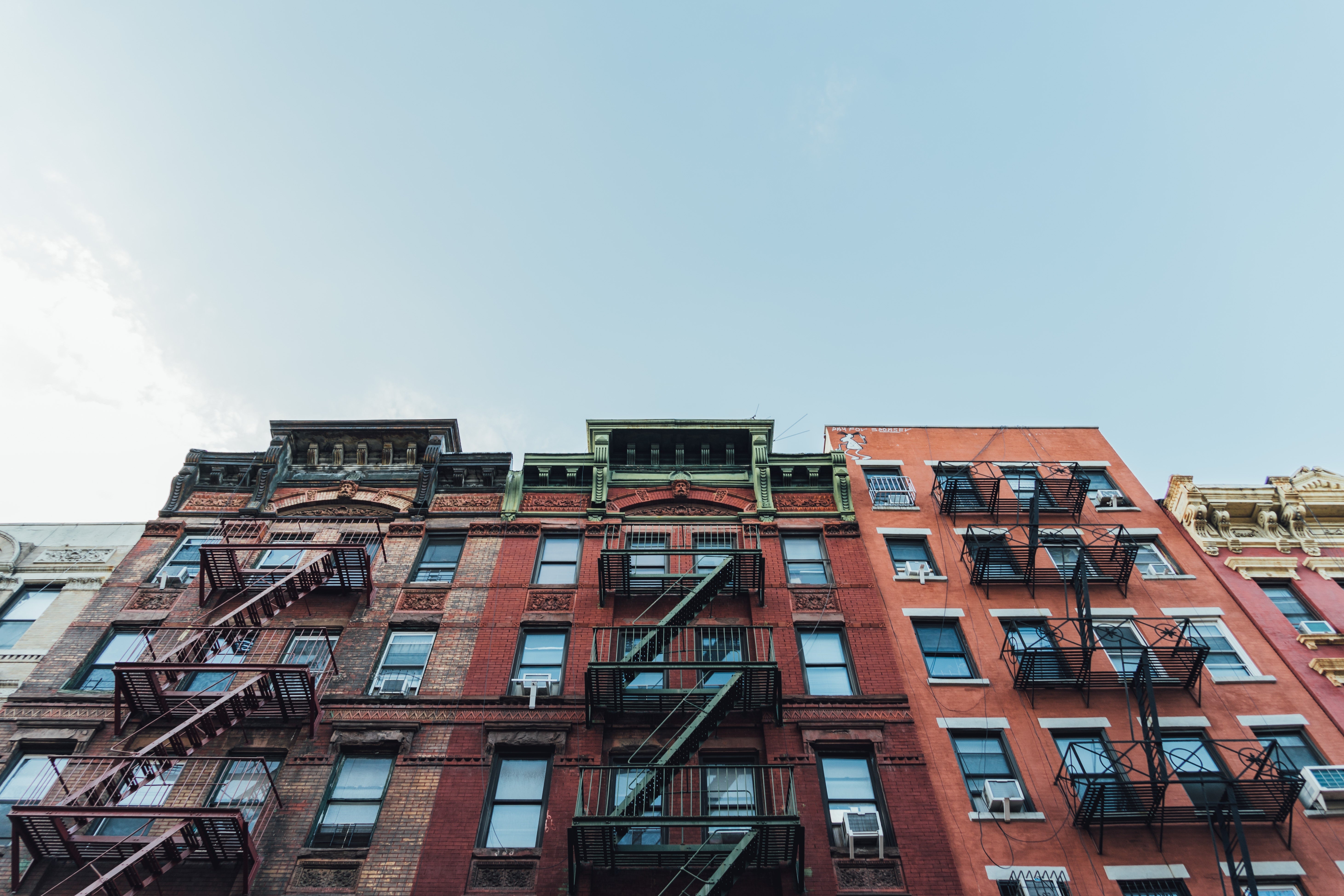 If you're considering moving, we've highlighted 3 of the cheapest neighborhoods to rent in NYC along with everything that makes them a great place to live. So, if you're looking for your next place to call home, keep reading!
West Bronx (The Bronx)
West Bronx lies west of the Bronx River and nearby Upper Manhattan. The neighborhood is best known for being home to baseball's Yankee Stadium and New York City's third-largest park, Van Cortlandt. Thanks to its large population of Italian immigrants, you'll find some of the city's best-quality Italian restaurants, markets and bakeries on Arthur Avenue.
What to do
Check out the New York Botanical Garden and its 250-acre landscape of plants and flowers. Book tickets to admire the flora and attend one of their regular exhibitions. Or, how about a trip to Bronx Zoo? It's one of the largest in the US and has a world-renowned animal collection.
Where to go
You need to visit Bronx Ale House if you're a fan of craft beer. This saloon has a casual feel and serves a traditional 'pub' menu of burgers and grilled sandwiches. For after-work drinks, head to Bronx Beer Hall, nestled in the heart of Bronx's Little Italy in Arthur Avenue Market. Grab a specialty New York state beer and food from one of the on-site vendors.
Get a taste of the neighborhood with a coffee from Boogie Down Grind. You won't find anything on the menu for over $8 at this hip-hop cafe-bar, so make the most of it and get a grilled cheese with your latte. On your walk to Van Cortlandt Park, stop by Mon Amour for a picture-perfect macaron or one of their tasty flatbreads.
Dominick's is a must if you're in Little Italy. The restaurant is cash-only and menu-less. Squeeze onto one of their long crowded tables and tell the waiter what you want - proper Italian style. For one of the best Vietnamese restaurants in the city, head to Co'm Tam Ninh Kieu and try their specialty broken rice (co'm tam) - we recommend ordering alongside roasted pork chop and fish sauce.
Inwood (Manhattan)
Inwood is a neighborhood in New York City at the northern tip of Manhattan Island, also considered part of Long Island's Five Towns. The area is best known for its picturesque views of the Hudson River and historical sites which date back to colonial times and the American Revolution.
What to do
Head to Fort Tryon Park to marvel at The Met Cloisters - a branch of the Metropolitan Museum that showcases medieval art in a French monastery overlooking the Hudson. Check out more of New York's history at Inwood Hill. Explore the park's dramatic caves, valleys, and ridges left as the result of shifting glaciers. It's also one of the best places to spot a bald eagle in the City!
Where to go
Inwood Local is a cozy spot for enjoying craft beer and specialty wine. Order charcuterie from their small menu and relax in a setting of low lighting and exposed brick walls. For summer nights, head to Inwood Bar and Grill to make the most of their outdoor terraced beer garden. They serve happy hour cocktails every weeknight and do bottomless brunch on the weekends.
Grab a cup of Joe at Buunni Coffee - New York's first Ethiopian-owned and run coffee shop. Purchase a bag of coffee beans or attend their monthly book club or a regular open mic night. If you're hankering for a good pastry, swing by Kuro Kirin. They host weekly 'After Hours' art and music events and serve an excellent chai latte.
Get yourself down to Casa Tuya to listen to live music while you dine. This Latin American restaurant serves up the best tamales and empanadas - perfect to wash down with a margarita. Try Guadalupe if you want hearty portions and traditional Mexican food. They also have an excellent seafood and steak menu.
Elmhurst (Queens)
Elmhurst is a neighborhood in Queens and is regarded as one of the most ethnically diverse areas of New York City. Because of its proximity to midtown Manhattan, Elmhurst is easily accessible by public transport. Most recently, its growing scene for Chinese cuisine and markets has become rival to Chinatown in Queens.
What to do
In a short walk to Corona Park, you can visit both the New York Hall of Science and Queens Museum. Step inside the 1964 World's Fair pavilion to view the latest exhibitions and see the famous Panorama up close for a building-for-building model of New York City!
Where to go
Ready Penny Inn is a no-frills bar with booth-style seating and a pool table. This joint is a real hidden gem and a hotspot for locals. Rumor has it that they have the best Guinness pour in the city! If you're feeling fancy, hidden away upstairs of an unsuspecting chicken shop you can find Upstairs Cocktail Bar. Order a cocktail from their seasonal menu and get cozy for the evening.
Coffee fanatics need to stop by Espresso77 to sample one of their 72 types of coffee blends! They also have a great selection of baked goods, including flavored scones and filled croissants. If you need to work from home (away from your apartment!), Arya is a great option. Their large tables are ideal for you and a laptop, plus they have an extensive tea menu featuring Bubble tea, milk tea and matcha!
Akino is the go-to place in Elmhurst for sushi. This casual Japanese restaurant serves up delicious udon and donburi. Make sure to try the 'Akino special' - a sushi roll filled with eel, spicy mayo and avocado! If you're searching for the perfect late-night spot, try Spicy Shallot. Order their specialty drunken noodles and sip on $9 cocktails.