How to meet people in a new city
Reading time: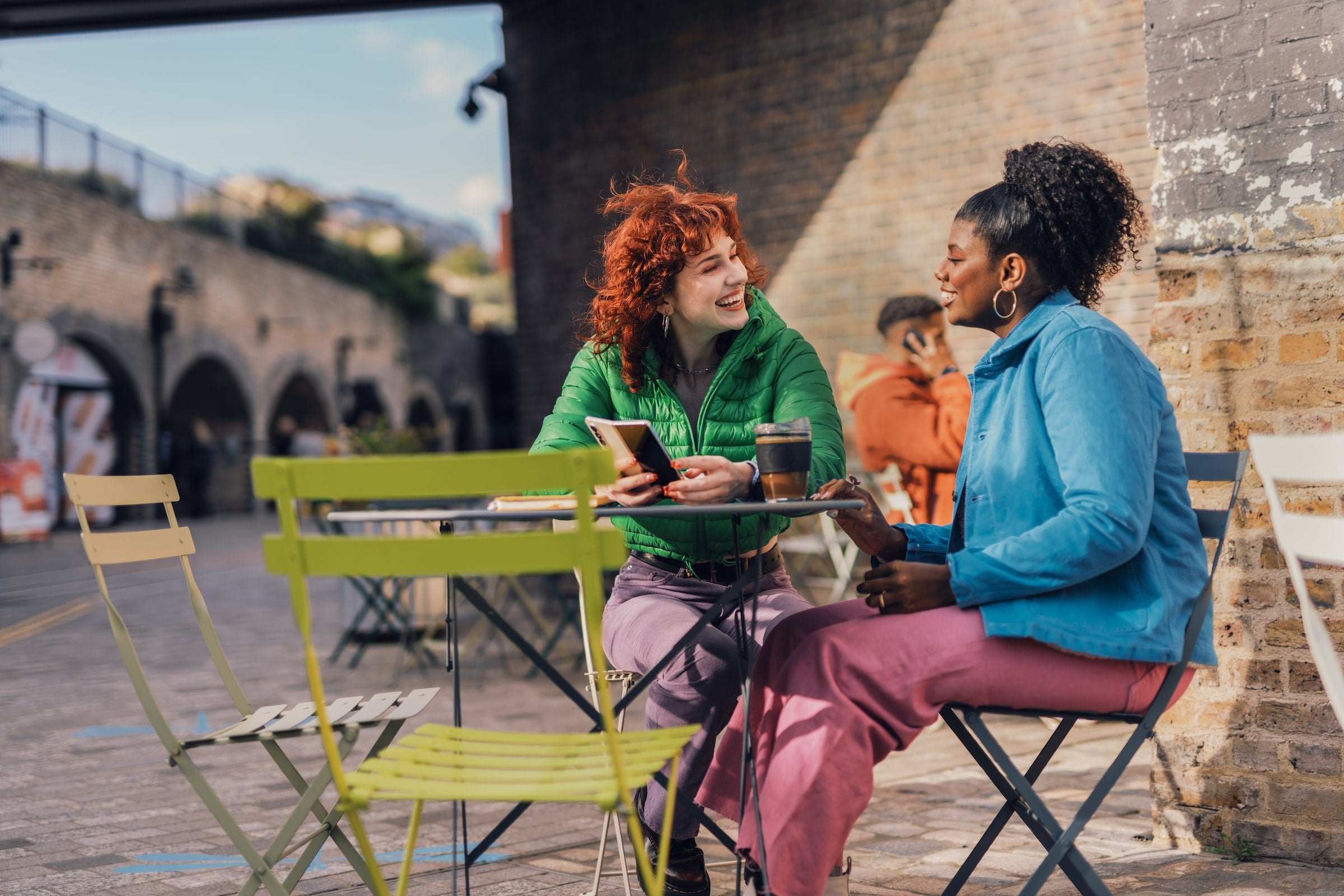 Moving to a new city can be overwhelming for so many reasons. There's the stress of finding somewhere to live in an area you're unfamiliar with, actually moving your stuff into it, and settling into a new job, commute and lifestyle too…
Making new friends is probably the last thing on your mind. But once you've had a few weeks to adapt to your new life, you could find yourself feeling a little lonely.
Sound familiar? Don't worry – meeting new friends is probably easier than you think. Check out these tips to get you started.
---
1. Get to know your colleagues
You'll probably see (even if it's over video) or speak to your colleagues more often than most other people. So it makes sense to get to know them properly. If you're in the office coordinate lunch breaks to eat together or suggest going for a drink after work to break the ice – you might just find someone you want to hang out with at the weekend too.
2. Join a sports team
Whether it's running or extreme frisbee you're into, your city probably has a team you can join – a quick Google search should do the job. If team sports aren't your thing, try joining a local gym or yoga studio. Most offer classes and if you go often enough at the same time of day you're bound to see the same familiar faces soon.
3. Nextdoor
Lost your cat? Looking for a new lamp that doesn't break the bank? Or maybe you're bored and looking to find a nearby event? Nextdoor is a website that instantly connects you to your local community - neighbors, businesses and public services. It's a great app to receive recommendations, buy and sell but most importantly build connections with neighbors!
4. Bumble BFF
Maybe sports clubs are just not your thing, or maybe you can't muster up the energy for an afterwork running club, if this sounds like you then Bumble BFF will be your go to! Bumble BFF (an additional feature of the very popular Bumble dating app) allows users to swipe their way to a new bestie. It uses the same matching algorithms for friendship as it does for dating so you can be paired with people who have similar interests to you. Let the algorithm begin!
5. Facebook groups
You might be asking yourself - who is even on Facebook anymore? And while Facebook is often associated with a slightly older group it still remains the largest social media network in the world.
Facebook Groups are a great way to join discussions, gain advice and connect with your local community. Your street or apartment block might have a Facebook group which connects you to your neighbors and whilst these conversations might revolve more around who's blasting music at 2am or tracking down your much-needed HelloFresh delivery - they can become so much more than that. Join communities that interest you, get involved in discussions and you might just find people just like you.
6. Get to know your roommates
Over the years - we've heard tons of stories from roommates who have become best friends through living together. House sharing is a great way to form new friendships as people are often in a similar situation to yourself, maybe they've come from overseas or are also starting a new job. Whatever the situation may be, the chances are they'll be keen to explore the area and make new friends.
Suggesting a coffee, responding in the group WhatsApp chat or even cooking a meal and making a little extra to share - let's face it, you really didn't know what to do with all that excess pasta anyway! Are all great icebreakers and kick off an amazing friendship.
---
When meeting strangers for the first time do so safely, preferably with a group in a public space, and always tell someone where you're going.
And once you've found new friendships? Stick to regular meetings, keep the momentum going and you'll soon end up with a solid group to call on when you're bored.