There are currently over half a million individuals across America who are living in a state of homelessness, and winter can be a particularly difficult time. There are fewer support services available, and the cold weather can be brutal for anyone living on the streets.
We believe that everyone should have somewhere they can call home. Home is so important, not only for our physical and mental wellbeing, but also for our dignity and security.
Luckily we can all make a difference for homeless people, especially during the holidays – here are some ideas:
Have a chat
Sleeping rough is an isolating experience, made worse by the amount of people that totally ignore the homeless people they walk past each day. Taking a few moments out of your day to have a chat can make a real difference to someone. A smile can go a long way.
Connect someone to food resources
Things we may take for granted every day, such as a hot meal, are vital for those in need. Every state will have their own organizations who provide free meals, but it can be harder for homeless people to find them - so why not connect someone to your local soup kitchen, food bank or organization? If you're in NYC, Food Bank for NYC has a map showing all their food banks around the city, making it easy to find your nearest spot.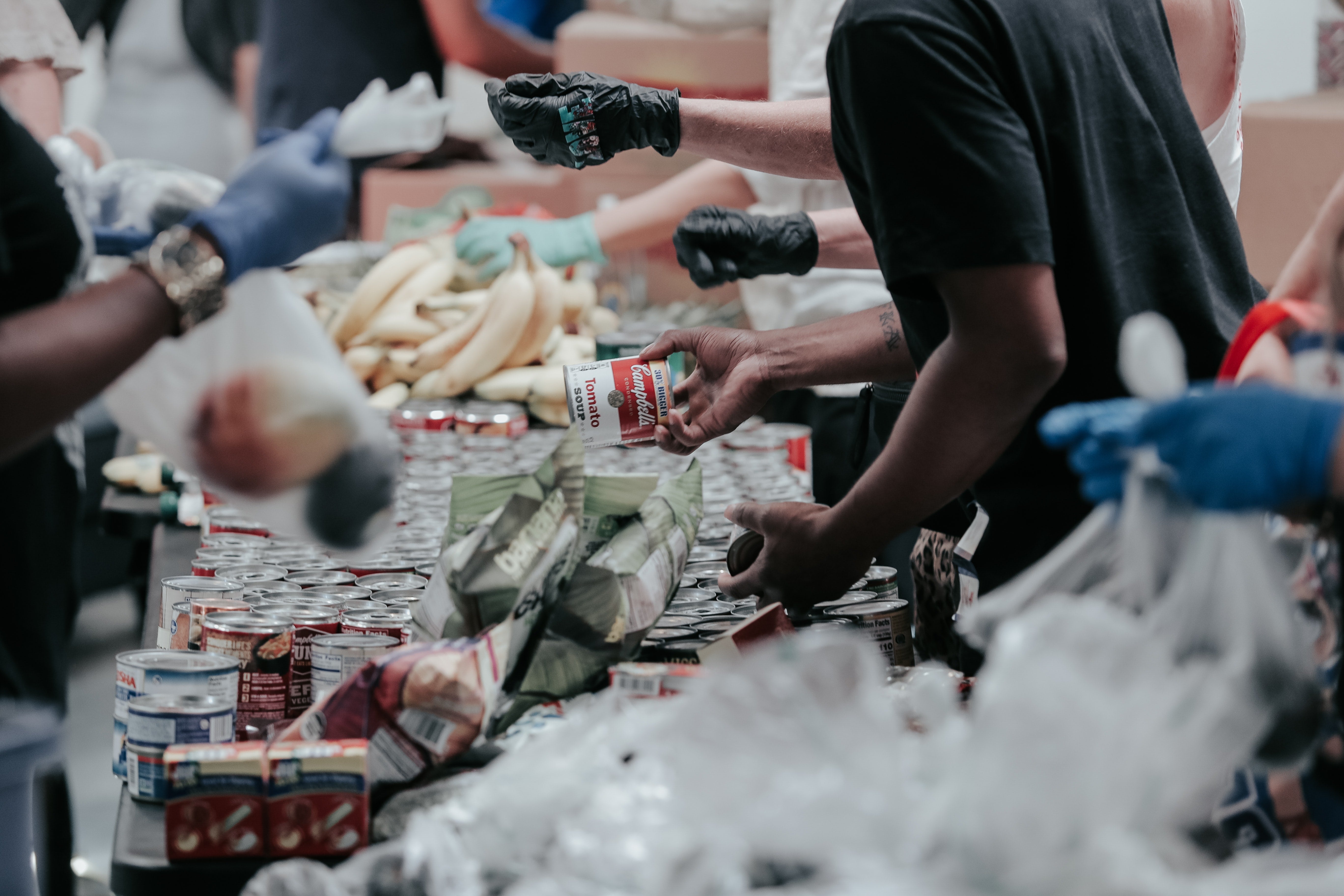 Donate your unwanted clothes
Got loads of clothes piled up in your closet, that you just never wear? Donate them to your local thrift stores that give the profits to homeless charities. Or even donate them directly to homeless people – in the colder months, your old sweaters, jackets, socks, hats and gloves could be really valuable to someone who's sleeping rough with few possessions of their own.
The Salvation Army has drop off locations across the country, or schedule a free pick up. Find out more here.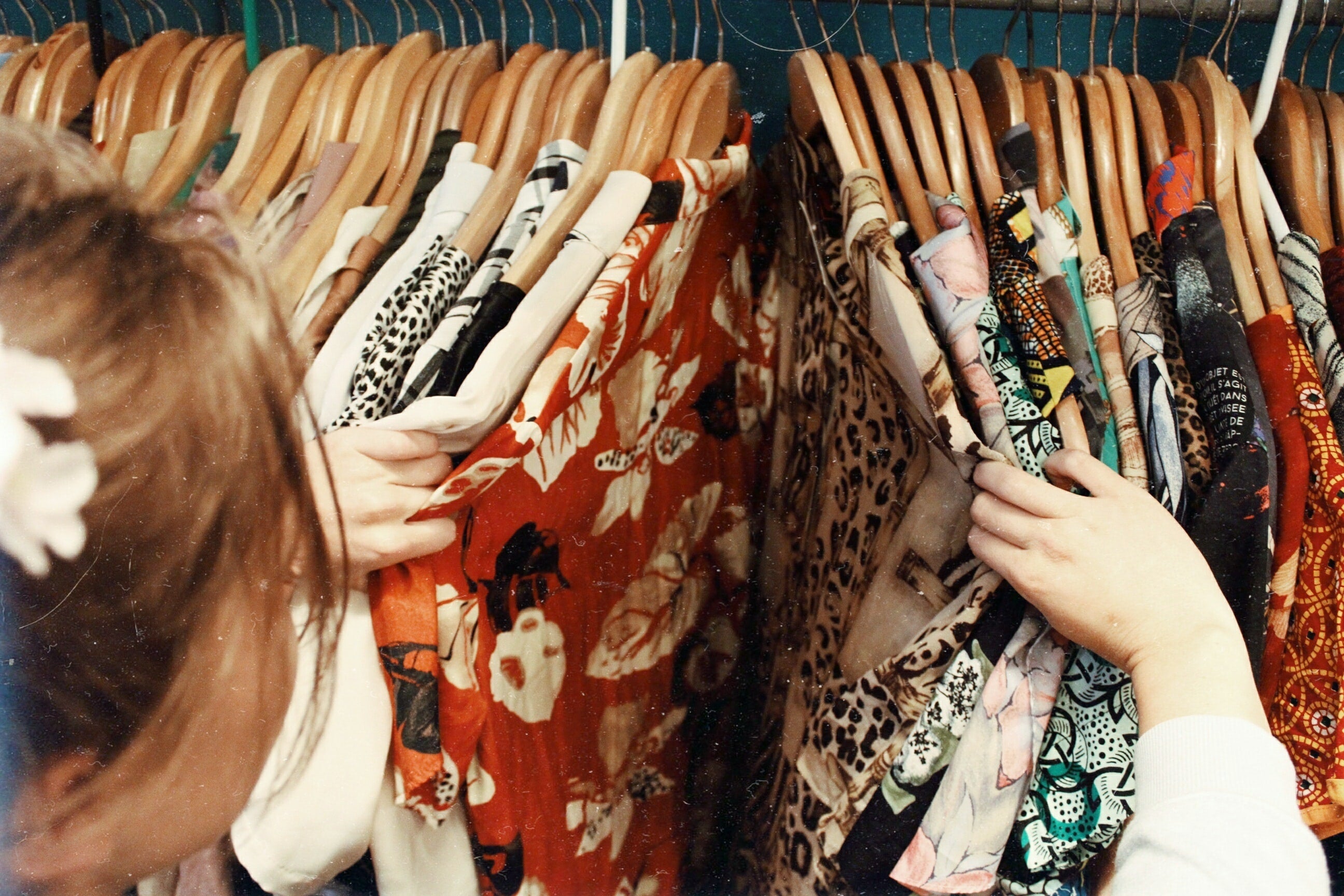 Donate sanitary products
Many homeless people have a dreadful time each month as they're forced to go without sanitary products. This is not only uncomfortable, but can be extremely embarrassing and represents a further loss of dignity for some.
Donating sanitary products is a gift that's more helpful than you'd think. Head to Helping Women Period for more information on how they provide no cost menstrual products to those experiencing homeless, or low-income disparity. You could also just buy something for the next homeless female you see.
Enter Live Rent Free
Every month, we pay for somebody's monthly rent in our Live Rent Free competition. We then match this sum and donate the same amount to Breaking Ground, to help them combat homelessness and give real, practical help to those who need it most. Just by entering Live Rent Free, you're helping - enter next month's competition here.
Volunteer
The holidays are about spending time with friends and family, but it's important to remember those who may not have the ones they love around them. Instead of donating cash, you can volunteer for homeless shelters or soup kitchens. Volunteers are needed all year round, but with the weather dropping to dangerous levels in many parts of the country during this time of year, it can be a crucial time to help those in need. Find your local shelters in your area, and offer your assistance.
Breaking Ground's work during Code Blue
During Code Blue, homeless people can go to shelters, drop-in centers or Safe Havens. Volunteers also go to the streets in Midtown Manhattan, Brooklyn and Queens to check on the most vulnerable people every two hours, transport people to safety, and work alongside the NYPD and EMS to ensure medical attention is given when needed.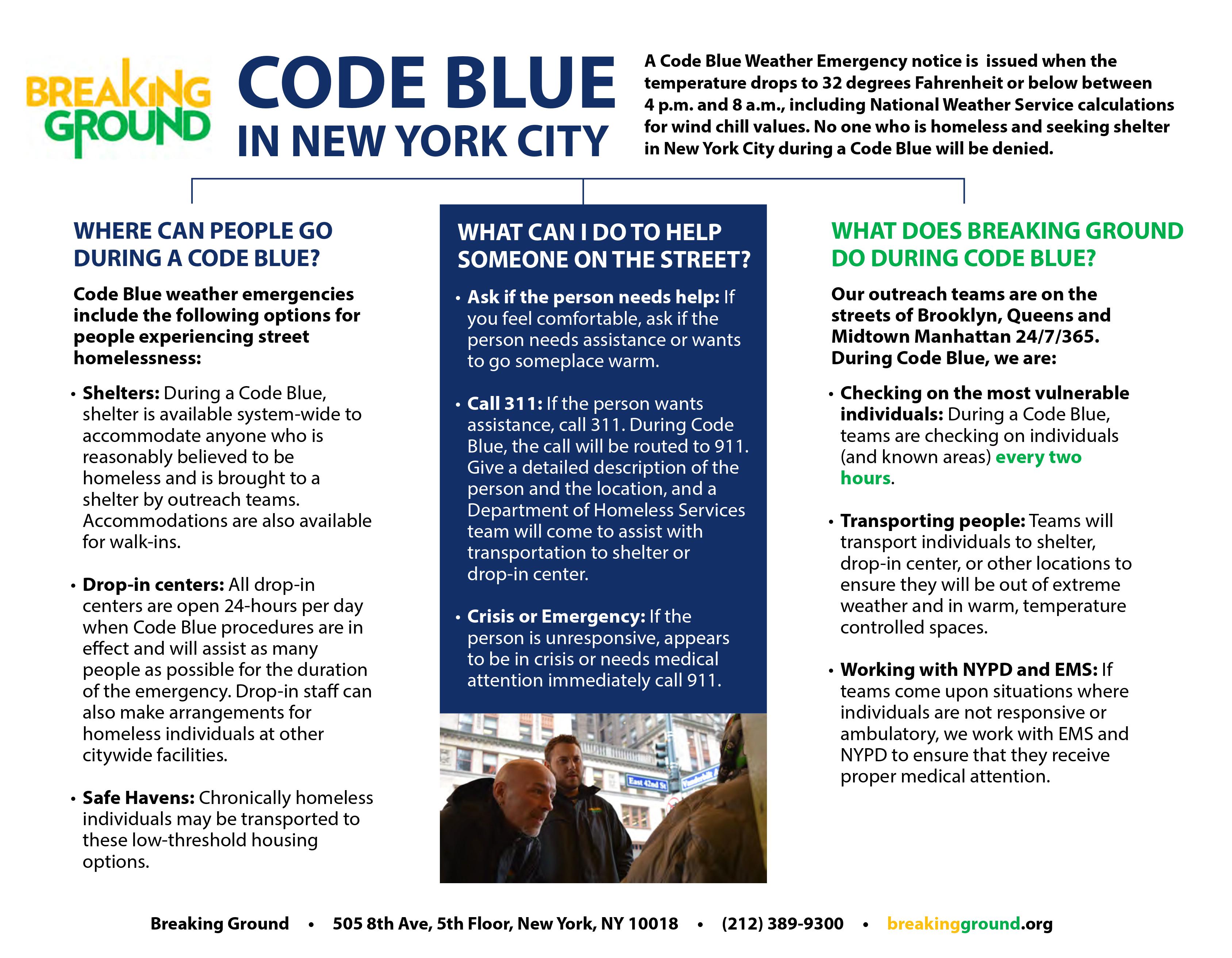 Photo credit: Jon Tyson, Joel Muniz, Becca Mchaffie, Breaking Ground