LRF-09-2018-winner
Your chance to Live Rent Free

At SpareRoom, we're kind folks. As well as being the best, and safest place to find your dream apartment share, we also giveaway a year's rent to one lucky roommate!
Last year we paid Emma from Washington Heights' entire rent for a year.
SpareRoom's annual Live Rent Free giveaway:
Not only does SpareRoom pay someone's rent for a year, but also we match the amount and donate it to Breaking Ground - a non-profit organization that helps transition homeless people in NYC into permanent housing.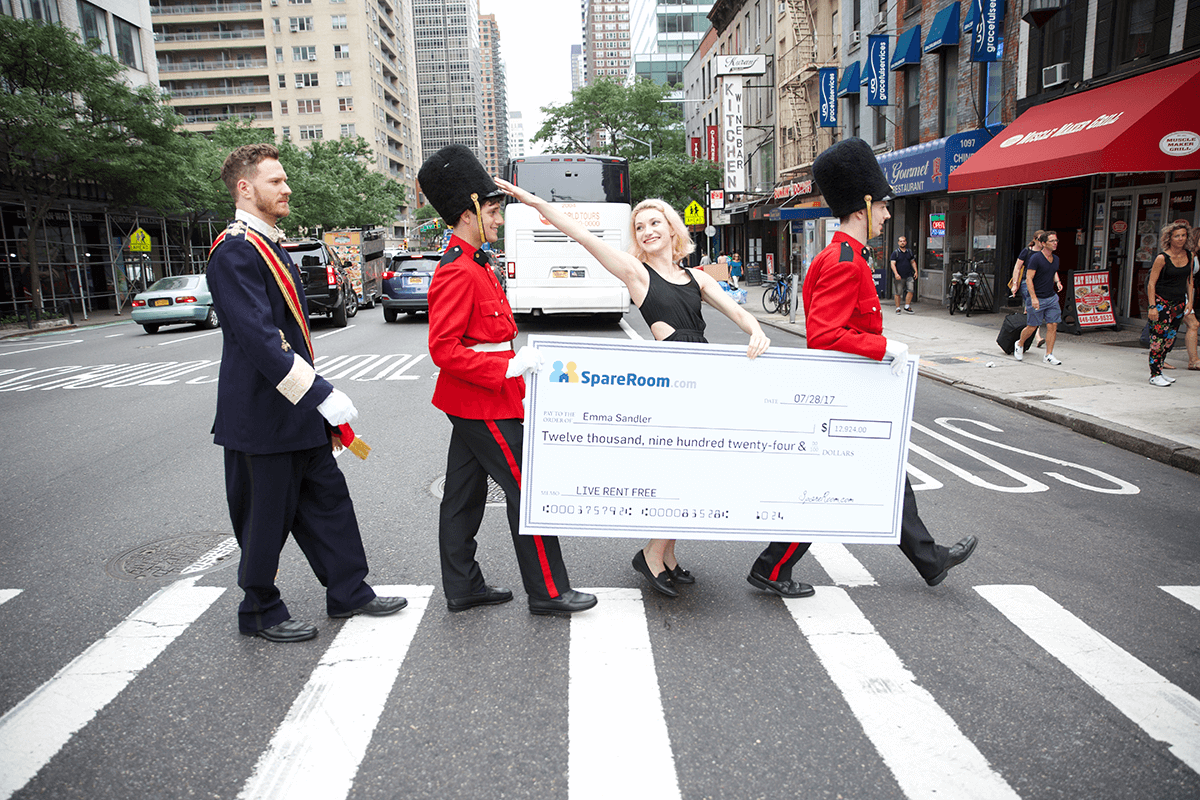 <img class="second-of-two" src="https://blog-img.spareroom.com/2018/092018/09/Emma3.png">